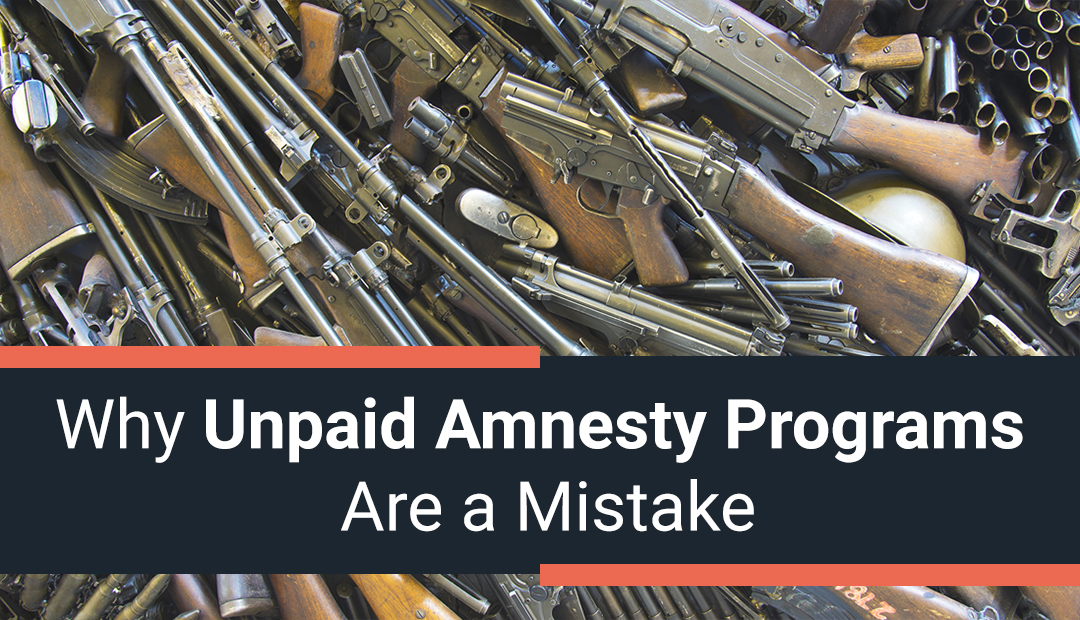 The Ontario Police Department have just wrapped up their month-long April Amnesty drive, where they collected over 2000 unwanted firearms.
2000 firearms… that could have put money in pockets for vacations, paying bills, and retirement!
According to the Waterloo police department's website, "the amnesty program is designed to increase education as to what responsibilities there are as a firearms owner, what are prohibited weapons in Canada and the opportunity to properly dispose of the items should one no longer want them, with limited potential for criminal consequences."
Here at GTA Guns we fully support the goals of the Amnesty program such as, increasing community safety, and ensuring that guns don't fall into the hands of criminals from break-ins and thefts. There's no reason why you should keep guns around if you aren't using them… but there are other, better solutions!
First, selling your unwanted firearms at auction can be very lucrative, and who couldn't use a little extra cash? At GTA Guns, we can sell your firearms for you safely, securely, and with zero hassle, always to reputable buyers and without any strings attached for you whatsoever. Our auctions can solve your gun problems and give you money to put towards your mortgage, your retirement, or your next vacation.
If you're not ready to part with your guns quite yet, we also provide safe, accessible gun storage, for long- or short-term firearms storage solutions. Our facilities are monitored 24/7 and fully insured to add to your peace of mind.
According to CTV News, "the OPP itself took in 267 rifles, 153 shotguns, 113 non-specified prohibited guns, and 62 other items such as replica or vintage guns. 12,615 bullets were also surrendered."
Just think: that's thousands of dollars worth of firearms that no one got paid for.
We understand that non-licensed possessors of restricted guns that are not registered have a major hot potato that could land them in jail if not dealt with properly. But here at GTA guns we can legally take possession of those guns because we are, of course, licensed and can get them registered. But most importantly, at GTA guns we can take the problem off of your hands, sell the guns, and pay you after the paperwork is done.
Regardless of whether you have a firearms license or not, we can legally and responsibly sell your guns for you and you can use the money any way you want.
Those who want to sell non-restricted guns do not need to possess a firearms licence and we do not need to ask for any proof of license when the guns are dropped off at GTA. We might even be able to arrange to pick them up for you!
If you are unfamiliar with the laws and regulations governing firearms ownership and storage, you can leave it all to us. We're here to help you! We can help you sell and dispose of the firearms in your possession and make sure you get what they're worth!
At GTA Guns, we solve all of your gun problems. If you'd like to learn more about GTA Guns Services, Auctions, Safe Storage, or to have a very discrete discussion about the firearms in your possession don't hesitate to contact us.