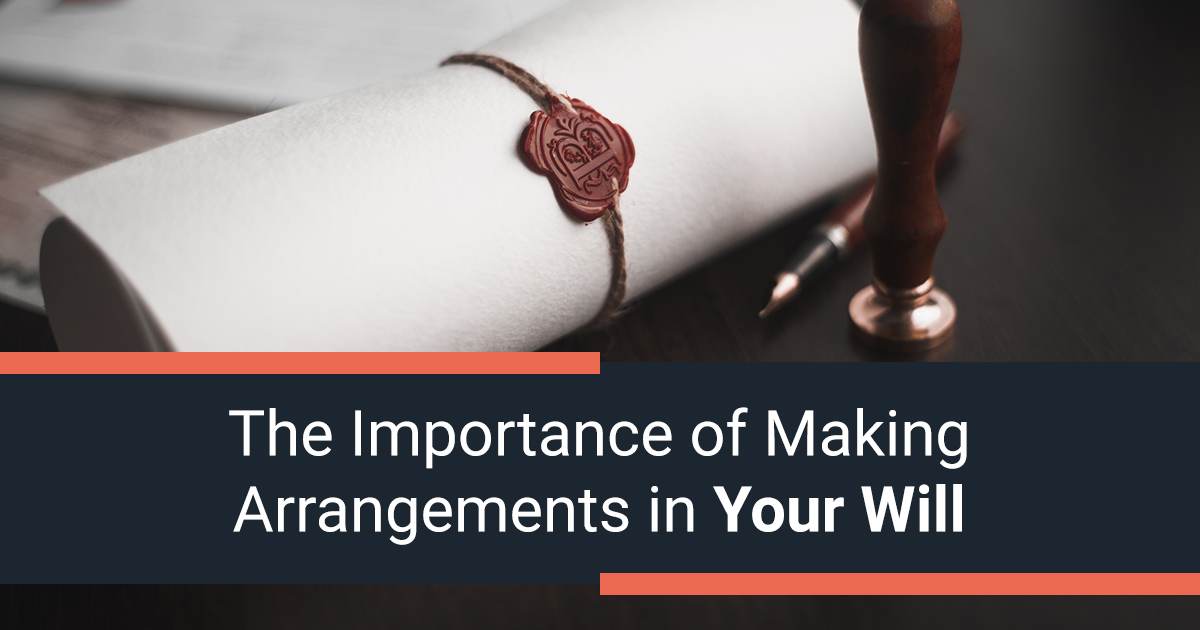 Is your will up to date? Do you even have a will? Although death can be an uncomfortable subject to talk about, not making arrangements can present a host of problems for your loved ones during a time of grieving.
While most people remember to include money, real estate, and sentimental possessions in their will, many people somehow forget to include their guns. Without proper legal preparation, dealing with firearms after death can become extremely complicated and stressful for your executor and family. This is why having a detailed and comprehensive will can alleviate undue stress on your family.
Here's why it's so essential to make arrangements for your firearms in your will:
What Happens to Your Guns After Death?
If you've arranged everything correctly, your gun license will automatically transfer to the executor of your will, giving them the legal right to follow your wishes to a T.
However, this license is temporary, only valid for as long as the will is being dealt with. Once everything is settled, this provisional gun license will not be transferred to the recipients of your firearms. They will need to acquire their own valid PAL.
What if My Executor is Not Allowed to Have Firearms in Their Possession?
If the executor of your will is not allowed to possess firearms, then the temporary license will not be transferred to them. Instead, your executor will need to make other arrangements and find someone who can act in their stead concerning your guns.
That's why it's important to make arrangements for your will now to verify that your chosen executor can legally possess firearms. This will save your family time and minimize frustration.
Will You Need to Pay Taxes?
There are two things we cannot escape from in this world: death and taxes. And believe it or not, we can't avoid taxes even after we die!
Yes, whoever inherits your guns will have to pay the estate administration tax on each firearm received. There is a clever loophole that can get your around these taxes, however. If you transfer your guns to someone while you're still alive, they will not have to pay any taxes on them. You just need to make sure the person you're transferring your firearms to has a valid PAL so they can legally take possession of your guns.
Not only is this is a great way to ensure that your collection stays in the family, but it's also a method of keeping taxes from chipping away at the inheritance. Of course, this strategy will depend on your age and is more recommended when you're elderly. After all, you might not want to give your gun collection away to someone while you're still in your 50s!
Where Are the Guns Stored?
One of the most challenging things a family has to do after a loved one dies is to sort through their belongings. Trust us; trying to figure out where your guns are stored is the last thing your family will want to do after you pass away. On top of this, many people don't store their guns safely and securely, which can put your family in danger if they aren't aware of proper gun safety methods.
Be sure to make a note of where exactly your guns are stored in your will to clear up any confusion. Or you could consider storing your guns with GTA Guns. Our safe storage options are convenient for everyone, whether you're looking for long-term or short-term storage.
Our facilities are monitored 24/7, optimized for perfect storage conditions, and fully insured. You'll have peace of mind knowing your executor or family will be able to easily and safely access your guns by calling us to arrange a pickup time.
Plus, you'll have peace of mind knowing your precious firearms are taken care of by professionals here at GTA Guns.
How Can GTA Gun Auctions Help?
If you're looking to minimize all possible hassles, then make arrangements in your will to let your family know about GTA Guns. The executor of your will can take your firearms to us and we will deal with all of the paperwork for them. We can even pick up the guns!
We'll walk everyone through the official transfer process to put the firearms in the possession. Or if they would prefer to sell the firearms, they can list them on our online auctions that attract more than 65,000 people from all over the continent. This will put more cash in your family's pocket than selling them at a gun store would, as our auctions attract fierce bidding wars.
Now that the Canada Revenue Agency requires all firearms to be professionally appraised for widows, heirs, and estate executors who have firearms bequeathed to them before a will may be probated, we even offer appraisal services. This will give them the exact measure of the firearms' worth, perfect for legal purposes or for listing them on our auction site. Our knowledgeable and experienced team of firearm experts perform extensive research and analysis of all firearms, ammunition, and related gear to offer a professional and fair opinion of their value.
Although the subject of death is never easy to broach when you make arrangements in your will, it can make your family's life a whole lot easier. So don't hesitate to get in touch with GTA Guns today and get to know more about our online auctions, safe storage options, or any of our other services. We're always happy to help!