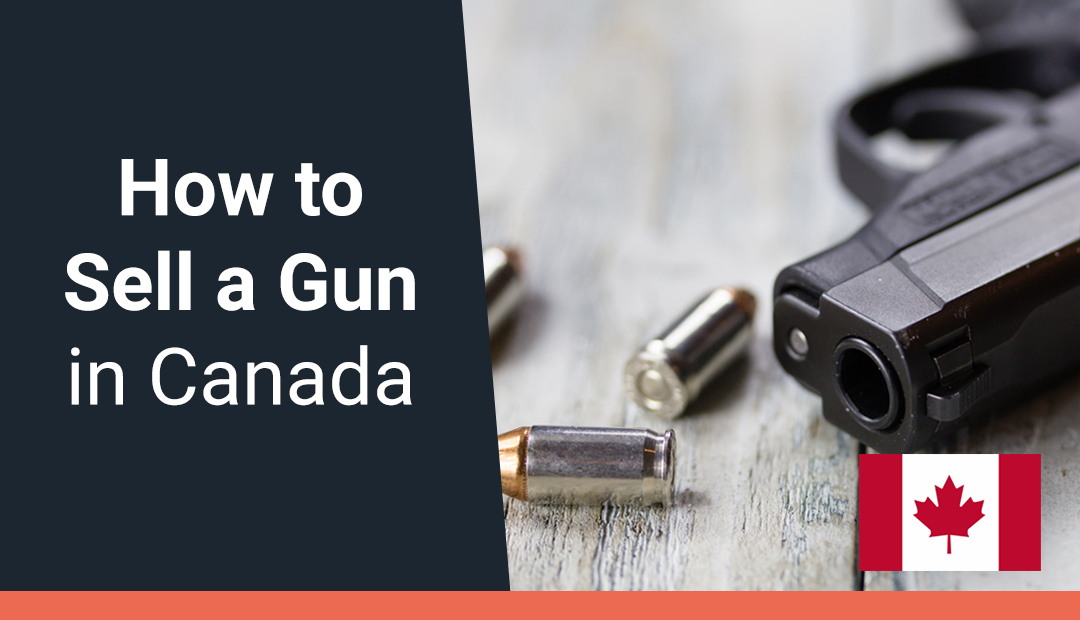 Are you thinking of selling your guns? If you live in Canada, there are several options for selling your guns, but not all of them are good choices!
The first thing that most likely comes to mind is selling your firearms to a gun store, but this isn't a great idea. Why? Because gun stores need to profit off of their purchases. That means if you walk in with something special, but you aren't sure of its full value, you could get lowballed on the price, leaving the gun store with a valuable firearm and you with a fraction of its value in your pocket.
And selling your guns on online forums? Downright dangerous! You could get ripped off, stolen from, or worse, your firearm could be used to commit a crime, and you could be liable.
You don't even want to think about giving your guns to unpaid firearm amnesty programs. Why give away a perfectly-working firearm for free when you could earn top dollar for it? It just doesn't make sense!
So how should you sell your guns in Canada? Using GTA Gun Auctions, of course.
Use Our Auctions
Our online auctions offer you the perfect way to sell your unwanted firearms. We reach a massive audience of more than 65,000 gun enthusiasts who don't mind entering into a fierce bidding war to add their next piece to their collection.
Plus, it's simple. Just come to our brick-and-mortar store—we observe all social distancing rules—to drop off the firearm you want to sell. From there, we immediately get your guns ready for the auction. First, we put your guns through our proprietary GUNCHECK™ or CYCLECHECK™ services to confirm their condition, inside and out. Then, we take high-resolution photos of your guns—including fibre-optic bore pictures—so potential bidders can see the firearms' condition for themselves. Then we put the guns on the site with detailed listings so the auction can begin.
…Or Use the "Buy it Now" Method
If you have a set price in mind for your firearms, you can post your guns on our website for FREE. Your post stays active for two months, so interested buyers can find your gun and buy it from you without bidding.
We Also Offer Silent Auctions
Do you have a higher-end firearm? Then our silent auctions are perfect for you! We establish a minimum acceptable bid and post pictures and descriptions to our Silent Auction page. Once again, the post lasts for two months. Bidders submit bids online, and we manage the bidding action. If the bids don't meet the minimum bid established, we return your firearm, and we only charge a flat fee and performance bonus.
Brokered Deals
If you own a collector piece, we can broker a deal for you! We have access to many of the collectors' groups, and we can negotiate the sale of your rare collectible firearm. Just click here to see some of the unique firearms we've sold for people just like you.
The "Outright Purchase" Method
Although we don't love this method because we have to pay you as little as we can to mitigate our inventory risk, we can outright purchase your firearm. We prefer to maximize the prices we get for owners through our auction methods, but it is available to you if you feel this method suits you best.
Contact GTA Guns Today
As one of Ontario's most reputable firearms auctioneers, our goal is to maximize value for both buyers and sellers! We do this by providing useful information and using transparent and equitable processes for legally purchasing or selling firearms on our online auction at a fair price. So, if you're selling guns, call us today!
We're currently accepting new firearms consignments for future gun auctions. Whether you're seeking to sell estate guns, hunting gear, militaria, or reloading equipment, using GTA Guns is the hassle-free way to sell your firearms and get the most money possible!