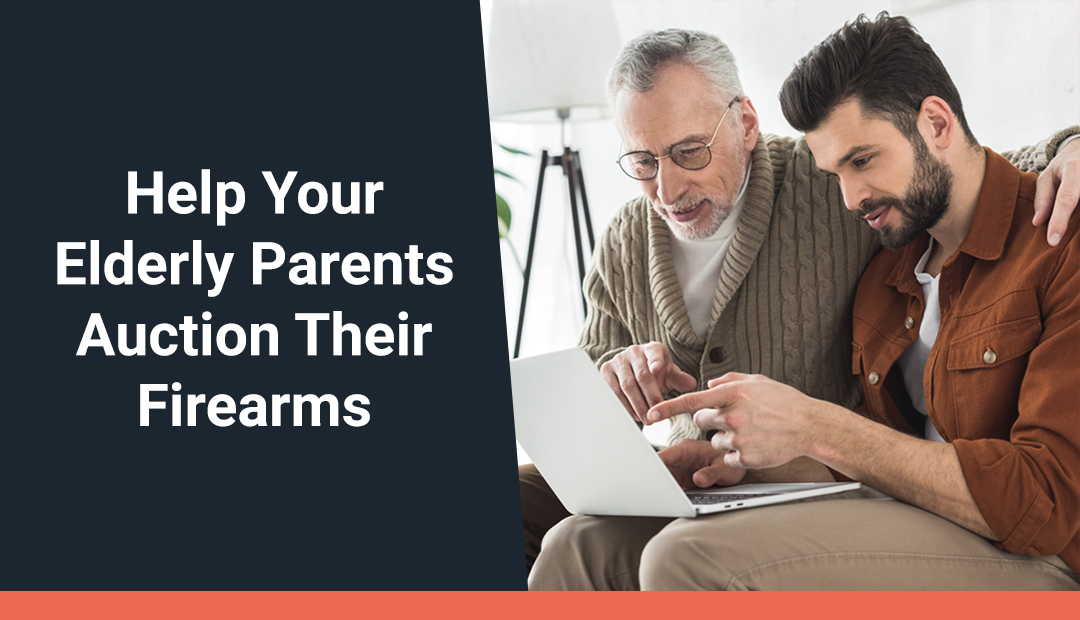 If you're concerned with your elderly parents' wellbeing right now, you're not alone.
With our elderly population being especially susceptible to COVID-19, children of seniors are currently very worried about their health and safety. This concern is doubly warranted if there are also firearms in their parents' home.
This is one reason why GTA Guns has been helping folks with the assessment and sale of their parents' firearms. There are so many reasons why you might want to consider assisting your parents in selling their firearms. Here are a few!
Mental Health
It's been proven that long-term isolation is detrimental to mental health. With the advent of COVID-19 and social distancing guidelines, there has been another epidemic: depression and other mental ailments. And tragically, older folks are being hit the hardest by it.
For many older adults, their contact with others is already minimal, especially if their spouse has already passed. Before COVID-19, many got their socializing in by doing errands or attending senior activities. Now, however, they are stuck at home. Some older people also don't know how to use the internet effectively, so even that method of socializing may be unavailable to them.
In this kind of situation, the last thing that should be at someone's disposal is a firearm. Even if the person in question is usually mentally stable, the last year has shown us how dangerous social isolation can be. If your elderly parents do have firearms in their homes, it might be time for you to help them liquidate their collection.
Another Reason to Help
Have you ever gotten a phone call from a random number claiming to be "Windows Support Team?" Or how about a call telling you that you've won a monthly cash draw?
When most people get these calls, they instantly recognize them as scams and hang up—with the elderly, however, it can be an entirely different story. If an elderly person isn't computer savvy or their faculties aren't what they used to be, someone could suck them into a scam that could financially damage them.
Another place where scams are rampant is with firearm sales. People try to sell their firearm collections on forums only to get their guns stolen from them. Worse still, if you were to sell a firearm to someone who has a fake license, you could be partially held accountable for what happens with that gun.
By assisting your elderly parents with their firearm sales, you can be sure that someone won't defraud them out of their collection and their money. The best way to do this is to make sure you're selling them through the right channels.
GTA Guns Auctions
There's no safer method to buy and sell firearms than through GTA Guns! We offer unparalleled guarantees and security for both our buyers and sellers, while also giving them access to a wide pool of gun enthusiasts around North America, all looking to expand their firearm collections.
If you're planning on helping your elderly parents sell their firearms, the first step is easy—you simply take their collection to us! We'll assess the firearms' condition through our proprietary GUNCHECK™ and CYCLECHECK™ systems and safely store the firearms for the duration of the auction. Once you've given them to us, your job is mostly done! We'll take care of all the other details, like writing the blurbs for the listings, taking high-quality photographs, and monitoring the bidding.
Once someone successfully wins one of the firearms, we still do all the work. We'll get all of the paperwork in order, ensure that all gun laws are followed to the letter, and ship the firearms to their new owners. All you and your parents need to do is sit back and wait for the money to come in!
But what if the buyer is unsatisfied with their purchase? Don't worry, because that isn't your responsibility. With our unparalleled buyer protection guarantees, buyers can ship any non-functioning guns back to us—we pay—and we'll repair them, free of cost (30-max). If the buyer is merely unhappy with the guns, they can send them back to us, and we'll re-list them in the next auction, free of charge (30-day max, hammer price $3,000+).
But What If They Don't Want to Sell Their Guns?
If your elderly parents aren't yet ready to sell their guns, we offer other options to keep their collection safe and secure. Simply put their firearm collection in our Safe Storage facility.
We keep our facility at optimal temperature and humidity levels to protect the firearms from deterioration. The facility is fully insured, so your loss would be entirely taken care of if anything were to happen. And whenever you want to take the firearms out for a hunting trip—a GREAT idea during this period of social isolation—you only need to give us a call and come to pick them up.
We're all worried about our elderly parents and relatives during these times. By helping them liquidate their firearm collection now, you can avoid potentially difficult situations later on. Not only that, you can help your parents make some money to help support them through this uncertain period.
To learn more about our firearm auction services, feel free to contact us today. We can't wait to answer all of your questions about GTA Guns auctions and our other services!