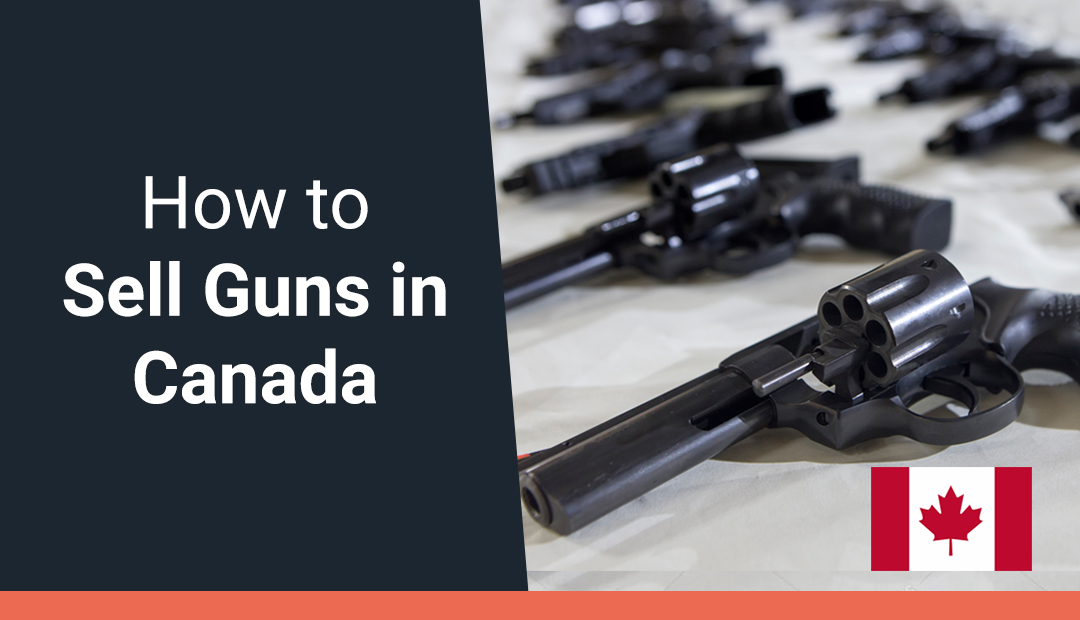 What do you think is the best way to sell firearms in Canada?
Unlike unwanted items in your basement or forgotten clothes in your closet, you can't just take your guns to a flea market or thrift store to get rid of them. Selling them at a gun store might seem logical, but chances are you'll get an offer that's much less than what the guns are worth. Going onto an online firearms forum to find a potential buyer might sound like a good idea, but it can be fraught with danger and potential fraud. And bringing your guns to an unpaid firearm amnesty program? Simply unthinkable!
If you have unwanted firearms, figuring out how to sell them can be quite a puzzle. But we have the solution: you should auction them off! And there's no better way to do that than through GTA Guns.
Isn't It Risky to Auction Your Guns?
It isn't risky to auction your guns if you're partnering with the right people!
Here's the worrying thing about selling anything of value online: you could get ripped off—even if you're using a big-time auction site like eBay.
If you're a seller, you could send the item off to the buyer, only for them to claim it never arrived and demand a refund. Because everything is slanted towards protecting the buyer, the buyer will get both the refund AND your item.
If you're a buyer, you might end up getting low-quality merchandise or something that doesn't quite match the listing. Yes, you can likely get a refund, but that will involve you going back and forth with the seller, filling out a ton of customer service forms, and then mailing the item back.
With GTA Guns, whether you're a buyer or a seller, you don't take on any of the risks—that's what makes us different from other auction sites. A professional firearms auction takes all the pressure off. You don't need to take an active role in the sale—in fact, all you need to do is safely transport your unwanted guns to us, and we'll take it from there!
If you're a seller, GTA Guns puts every one of your items through our expert GUNCHECK™ and CYCLECHECK™ firearm inspection services. With GUNCHECK™, we do a deep inspection of your firearm to ensure it's in optimum condition. With CYCLECHECK™, we confirm that every semi-automatic firearm fires properly. We then take high-definition photos and videos to prove it! This includes fiber-optic bore pictures so bidders can see the internal condition of your gun.
These strategies ensure that your firearms' listings will include a detailed description of their exact condition, so there will be no risk of misunderstanding. And even if there is, once your firearms are sold, we send the money straight to you. And that's it. Dealing with unhappy buyers is OUR job.
To help with that, we offer our buyer two unique guarantees. 1) If a buyer receives an item that isn't operational, or there's a problem that wasn't included in the listing, they can send the item back to us—we pay—and we'll fix it for free (30-day max). 2) If the buyer isn't satisfied with the item for any other reason, they can send it back to us, and we'll re-list it in our next auction for no sellers' fees (30-day max, +$3000 list price).
Whether you're buyer or seller, you're guaranteed a smooth experience with GTA Guns auctions!
You Can Sell Your Firearms for More!
GTA Guns is a known name in firearm auctions across North America. Serious gun collectors know that they can trust us to provide them with the firearms they'd like to add to their collections. With our pre-sale firearm inspections and buyers' guarantees, people can bid with full confidence that they'll get exactly what they expect.
And that is the reason why firearms sell on GTA Guns at higher prices than you'd get at gun stores. These collectors are willing to pay top dollar because they KNOW they can trust us. And if a bidding war breaks out, your firearm might even go for more than you'd have expected!
There are many more reasons to come to GTA Guns for your firearm sales needs, but the main one might be this: we love firearms, and we love firearm owners. That's the reason why we always go the extra kilometre (or mile, if you're in the US) to make sure our sellers and buyers are happy with their sales and purchases!
If you'd like to see this exceptional customer service first-hand, contact us today. And if you have any questions about GTA Guns auctions and our other services, we'd be delighted to answer ASAP!