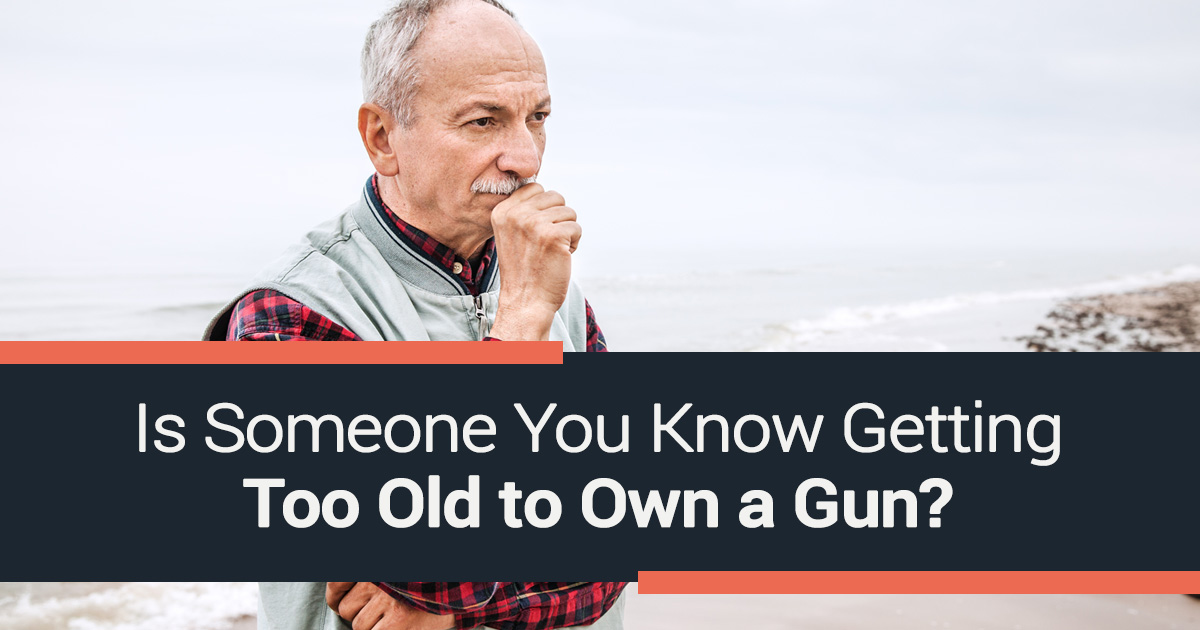 As our family members age, there are many great occasions to look forward to, from becoming grandparents for the first time to finally retiring from work. Often advancing years come with a sense of freedom and a more open schedule to enjoy life.
For those who are grandparents that could mean spending even more time with the grandkids, going to the park, eating ice cream, and as they get older, even heading to the shooting range. The golden years can be the perfect time to make lasting memories with our loved ones, laughing, gathering around the table, and talking well into the night. But what if those conversations have to take a more serious turn?
When the conversation turns to downsizing, things can start to become difficult. And while nobody likes to talk about death, there are estate plans that every family needs to consider and if ignored, can create no end of problems post-mortem. If a loved one owns a firearm and it hasn't been planned for, it could turn into a legal nightmare for the family once they've passed away.
It can be hard for family members to broach these tough conversations. In many situations, the conversation is avoided altogether. In fact, people often sneak guns from their parent's home if they have Alzheimer's, or secretly disable a firearm for an ageing relative.
The best course of action is to talk to your ageing family member or friend and explain to them that auctioning off their unwanted firearms with GTA guns is the right decision. Not only will it alleviate estate planning but it will also put money in their pocket that they can use to enjoy their retirement.
Our hassle-free online auctions reach avid gun enthusiasts across North America which means you're sure to get top dollar for your firearm. Think about all the fun family activities you can enjoy with that extra cash in your pocket! Golf membership, anyone?
And we even handle all of the details of the sale. After your item is sold, we deal with all the paperwork and also transport the item to the buyer. Then we transfer the cash into your bank account, making the whole process seamless and headache-free for people of any age!
Safe Storage
Deciding to auction off a firearm collection to earn some money is a great option! However, if your loved one isn't ready to sell the firearms before moving into a senior living community, then storing the guns at our safe storage facility can be the second best option.
By storing your guns with us here at GTA Guns, you retain full ownership of the collection. All it takes is a quick phone call to arrange to pick up the firearms if you're planning to go hunting or hit the shooting range. Plus, you'll get the added peace of mind knowing that your valuable collection is safely stored in a secure, monitored, and insured facility.
Appraisals
Lastly, if your elderly parent or friend would prefer to leave their firearms to members of the family, then we also offer gun appraisals for estate trustees and firearms appraisals for executors and lawyers. The appraisals are important for insurance and estate planning purposes.
Get in touch with GTA Guns today. We're more than happy to answer any questions you may have about our services and we look forward to helping you and your family.