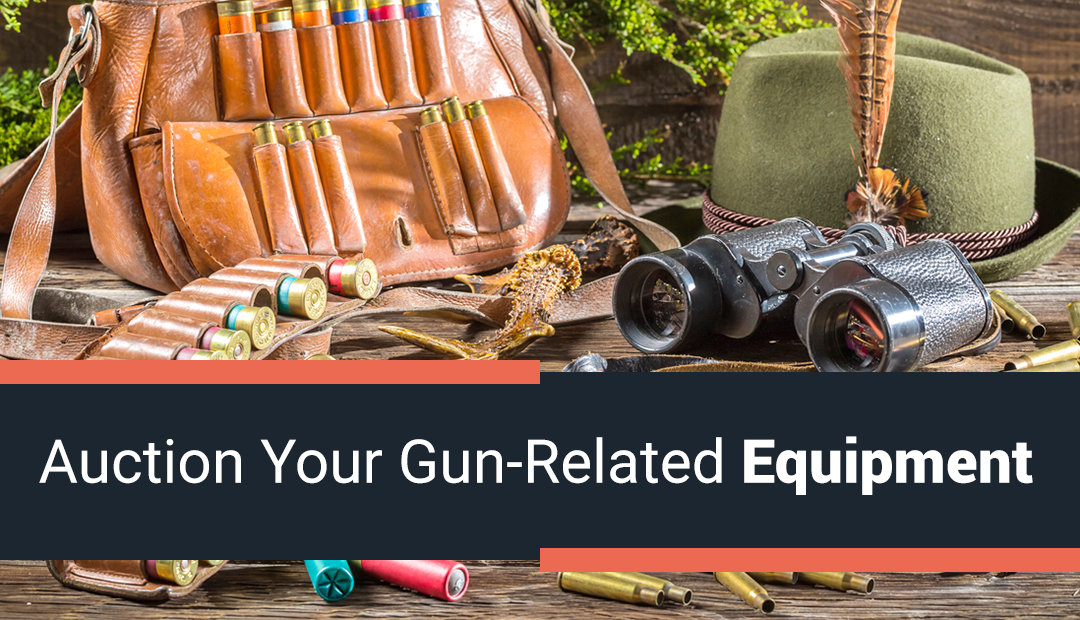 Do you know that we auction off more than just guns?
As soon as you contact GTA Guns about auctioning your firearms, you'll know that you are in good hands. Since the first day we opened our doors, we have worked hard to build a reputation among gun-owners that we'd be very proud of. We take all of the risk out of selling your own firearms. From the appraisal period, where we examine every gun to determine its value and condition, to the transportation and storing of the firearms, we strive to make the process of auctioning a gun as stress-free as possible. But there is more to GTA Guns' auctions than just firearms!
Included in every auction is an assortment of firearm accessories and equipment. We treat all of these accessories the exact same way as we do the firearms. Every accessory and piece of equipment is inspected and appraised to guarantee its value and functionality. When you purchase a firearm accessory from one of our auctions, you can be sure that it will be in tip-top shape. And when you list your firearms or accessories with us, you know that you'll get the best possible price along with the least amount of stress.
Gun-related items included in our auctions can include scopes, sights, grips, holsters, and ammo. We also auction off other items that might be of interest to firearms enthusiasts, including compound bows and accessories, along with hunting and camping knives.
Why bother trying to sell your own firearms and accessories when GTA Guns takes care of all of the difficult bits for you? After your guns and accessories are appraised and in our care, we store them for you until the auction. When your item is sold, we take care of all the paperwork and even transport the item to the buyer! All you have to do is wait for your cash transfer. Because we can offer you a far larger pool of buyers, odds are that you will get more money than you would selling your item privately.  
Our auctions are a mixture different types—in-person, classic auctions, and online bidding. From the moment an auction goes live, all of the items are available to be bid on online. Once the big day of the auction arrives, folks will be able to make bids in-person or simply place their bids online. This opens up the potential market to far more people than will actually be in the room during the auction. We have many buyers from all over Canada and the U.S. who enthusiastically attend every auction.
So, if you are thinking about clearing out some clutter and getting rid of some of your guns, you know where to go! Whether you wish to sell your firearms or gun accessories, GTA Guns will strive to make your sale go as smoothly as possible.
If you'd like to learn more about GTA Guns auctions, or any of our other services, you can click here to learn more, or simply contact us to ask for more details. And be sure to follow us on Facebook and Twitter!