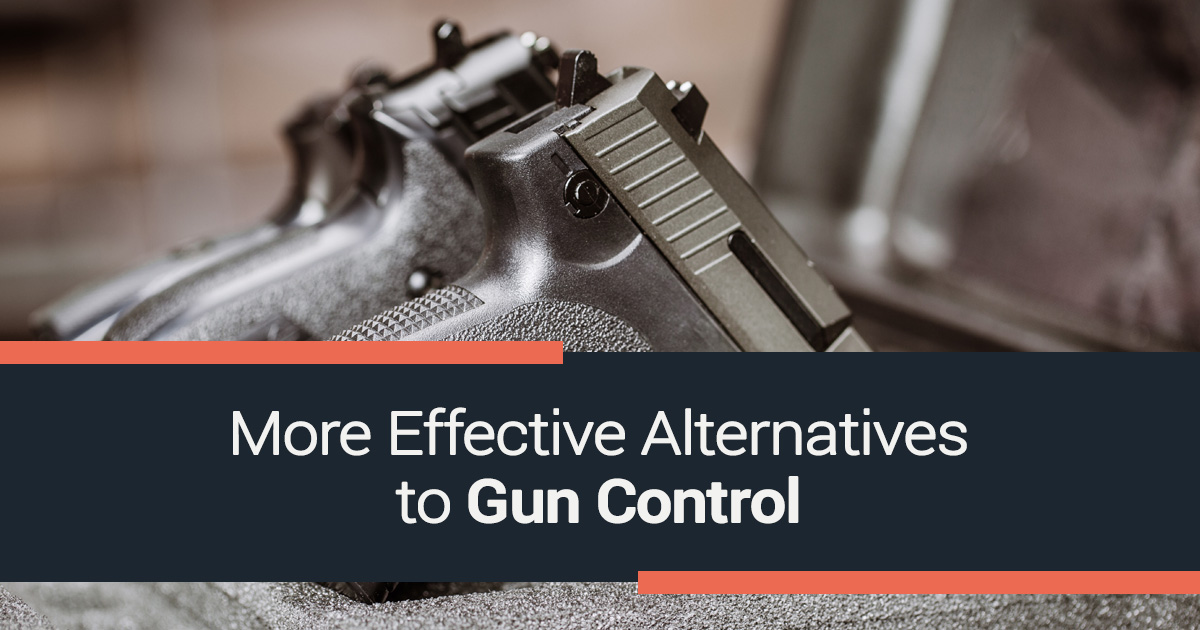 Whenever something goes wrong in the news and there's a gun involved, there's an outcry for gun control. The problem is that people don't understand gun control in Canada so they can't really understand the real issues at hand.
When it comes to gun control in Canada, it's primarily about the licensing and registration of firearms. In 1934, the first law was passed that required all handguns to be registered. In 1951, they amended that law to include all automatic firearms as well.
Starting in 1995, all firearm owners had to possess a firearms licence, either a PAL, POL, FAC, or a minor's licence. This requirement to register non-restricted firearms was dropped in April 2012 in every province and territory, except for Quebec, with Bill C-19. But, all firearms owners must still possess a valid firearms licence.
Interestingly, over 90% of Canadians do not think that stricter "gun control" laws will solve the problem of violent crime, with two-thirds feeling that stricter laws on legitimate gun owners will hardly impact the criminals. Support for more "gun control" drops even more drastically after the Canadian public is informed about the gun control laws that are already in place.
So, what would more effective alternatives to gun control be? Here's what we think:
Education
Did you know that studies have found that some 3-year-olds are strong enough to shoot a gun? Or that by the time children reach school age, approximately 75% of them could fire a weapon?
One of the most effective ways to reduce incidents involving a gun is by increasing firearm education, even for young children. This education can take place at home, in the classroom, or even at the doctors' office.
In fact, the American Academy of Pediatrics (AAP) recommends that pediatricians begin inquiring about firearms at home when children are three-years-old. While this is an American organization, the advice is still very sound here in Canada. Doctors can play a vital role when it comes to educating families about gun safety, especially for keeping firearms out of the hands of young children.
What's more, nearly every day in Ontario, a child or young person is injured by a gun, most often by accident. One way to combat this issue is to have school curriculums updated to incorporate gun safety in classroom education – much like education about illegal drugs or sex education.
Of course, if you're an avid hunter or shooter and you keep guns at home, it's crucial not only to store your guns safely and unloaded, out of the reach of children, but it's also vital to educate your children about the dangers of firearms and how they should be used appropriately.
Collaboration
If we genuinely want to solve problems related to gun violence or accidents, everyone needs to work together. As we saw above, doctors can play a critical role in educating patients about the dangers of guns when misused, but they can also take proactive measures to ascertain if any of their patients (especially teenagers) with depression, anxiety, or suicidal tendencies have access to a gun. Then they can work with families to find ways to limit that access.
This is especially important because approximately three-quarters of gun-related deaths in Canada are suicides. Furthermore, people are three times more likely to go through with suicide when they have access to a gun.
Other mental health professionals like social workers can also help alleviate gun violence and related deaths. Since the year 2000, there has been an average of 27 police shooting deaths in Canada every year, with more than 70% of those victims suffering from mental health and substance abuse issues.
Idil Abdillahi, a professor of social work at Ryerson University, believes that it would be best to train unarmed social workers in methods of de-escalation for people in emotional distress. These trained social workers could be the first responders to call when people are in crisis. Police officers (who, through no fault of their own, could escalate the situation by the very seriousness of their presence) would only serve as backup when needed.
Mental health professionals aren't the only people who can collaborate with police to reduce gun violence. One program based in Chicago called Cure Violence employs ex-offenders instead of police officers to intervene and de-escalate potentially fatal conflicts. Cities where the Cure Violence program has been implemented have seen a decrease of up to 70% in shootings, violent confrontations, and homicides.
Intervention
Lastly, laws around gun control won't be effective if they do not address the root problems of the violence. For example, the role of gangs and drug markets often facilitate gun violence. A more effective alternative to gun control would take into consideration the nature of gangs, with respect to who joins a gang, why they join, and how gang membership can impact behaviour.
By intervening with at-risk youth before they have a chance to join a gang, we could reduce the number of people who might end up caught in a violent lifestyle.
That's why one of the key recommendations from a major study performed in Los Angeles found that law enforcement, prosecutors, and the criminal justice system need to work in conjunction with comprehensive community-based intervention and prevention programs that include meaningful alternatives for those who are interested in leaving their gang.
Get in Touch With GTA Guns
Through education, collaboration, and intervention, we can reduce the risk of gun violence and enable law-abiding citizens to enjoy the lawful use of their firearms in a way that works better than simple gun control laws.
Another way to reduce the dangers of firearms in the home could be to utilize our safe storage options rather than store them in an at-home gun safe. If you have any questions about our other services, including our gun auctions, please don't hesitate to contact GTA Guns today.