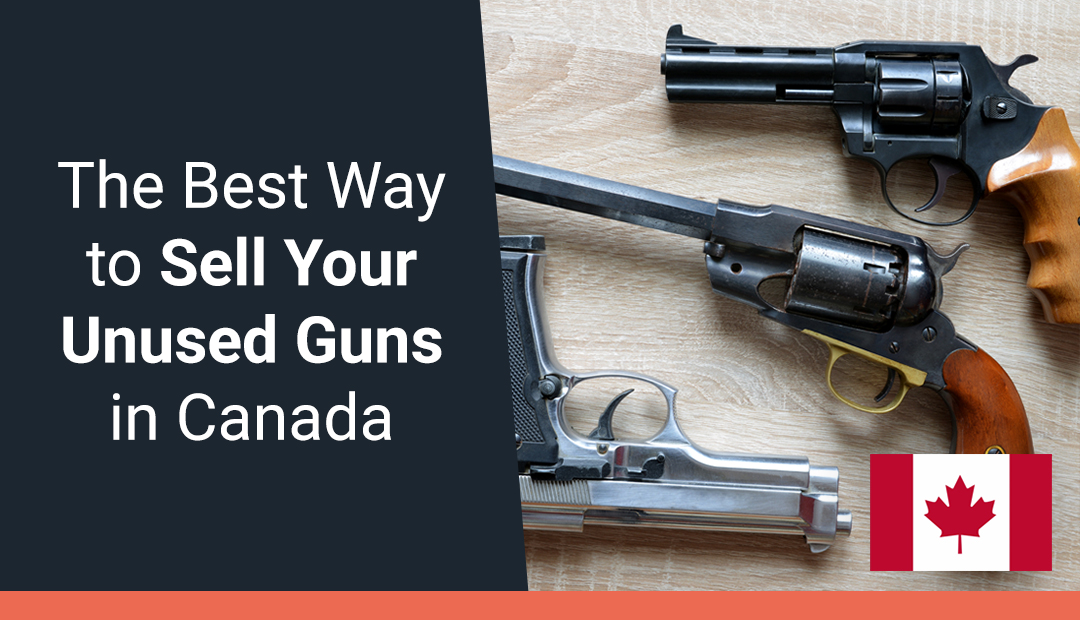 Do you own unwanted or unused guns? Whether you're a widow who has been left with your spouse's guns, an executor who is suddenly responsible for an estate that includes firearms, or a senior gun owner who doesn't want to leave their loved ones with a gun problem, at GTA Guns, we're here to help.
Our mission is to ensure that you receive the most money possible from selling your firearms with the least amount of stress and effort. That's why we provide the absolute best way to sell your unused guns in Canada.
Our Online Auctions
Using our GTA Guns online auctions to sell your firearms is by far the best way to have a smooth sale that earns you top dollar. We take the hassle out of selling your guns by doing all the work for you.
Simply bring your firearms to our brick and mortar location; once we have your firearms, we use our proprietary GUNCHECK™ or CYCLECHECK™ programs to assess their condition and take high-quality photos of the firearms both inside and out. We then post these images on the firearms' listing pages so that potential buyers can see exactly what they're bidding on. The only thing you need to do is wait for the bids to roll in!
We have access to more than 65,000 avid gun enthusiasts from all over North America who typically swoop in a day or two before the end of the auctions. It's exhilarating to sit back and watch the bids climb higher and higher from the comfort of your own home!
Take Care of Everything
What do you have to do once your gun sells during the auction? Nothing! We transport your firearm to the buyer, handle the payment, and deposit the money directly into your bank account. Since everything is online and contact-free, we've been able to keep our auctions running smoothly throughout the pandemic—just another reason GTA Gun auctions is the best way to sell your unused guns in Canada.
We Even Offer Guarantees
If the buyer isn't satisfied with your firearm for any reason, that's OUR problem, not yours. We offer unparalleled satisfaction guarantees to our buyers. If a firearm is delivered to a buyer in non-working order or damaged in any way, they can send it back to us—we'll pay—and we repair it for FREE with our apologies (30-day max).
Even if a buyer receives their firearm in working order but it's not quite what they expected, we have them covered. They can send it back to us, and we will re-list the item on our next GTA Guns auction without any sellers' fees. (30-day max, hammer price $3,000+).
Customer satisfaction is of utmost importance to us. As we facilitate sales between buyers and sellers, our reputation is absolutely essential to ensuring that our customers get the best prices possible. That's why we also offer on-site pre-viewing of auction items. From the time the auction is posted online until the Saturday preceding the auction, bidders may make arrangements to come to our location and make their inspection. Not only does this make the buyer happy, but it helps the seller earn even more money for their unwanted guns.
Get in Touch with GTA Guns Today
So what are you waiting for? If you have an unused gun that you're looking to sell in Canada, contact us today! We're here to help you from start to finish and ensure you earn top dollar without any of the hassles of trying to sell your guns privately.