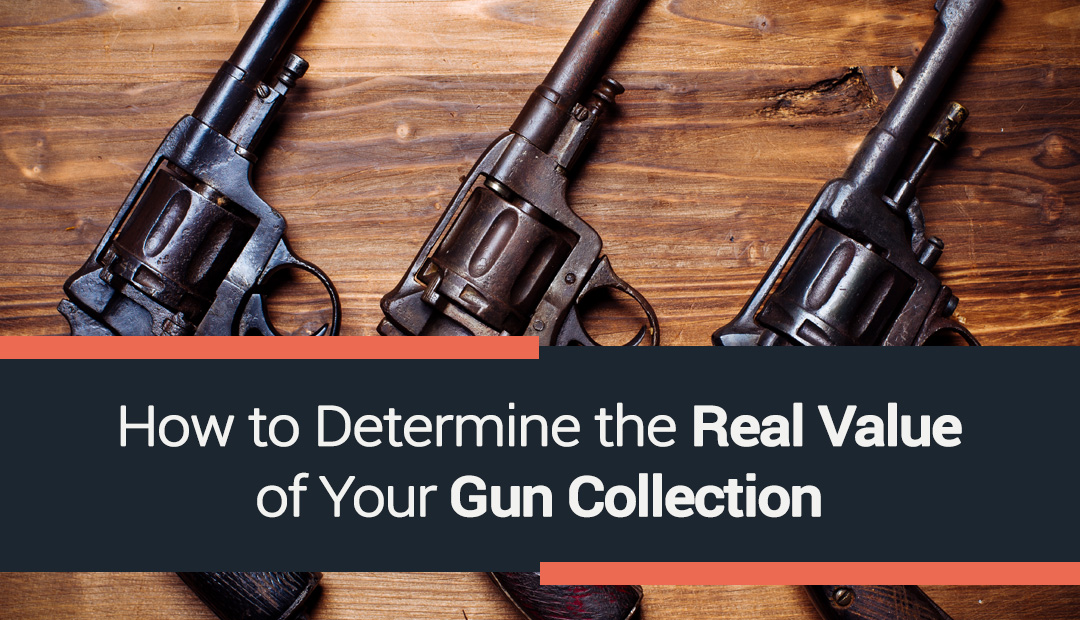 Value is relative.

You hear stories about Moms throwing out Wayne Gretzky rookie cards, or valuable comic book collections, simply because they don't see the value in them. In basements around the country, there are buried treasures that could be worth big money, and their owners have no idea. At flea markets and garage sales, collectors comb through giant stacks of, well, basically garbage, hoping to find something in the clutter that is valuable.

Believe it or not, you might be in that same boat. Firearm prices can fluctuate and subtle variations in models can boost their value far beyond what you would expect. Your gun collection might be full of hidden treasures, just waiting for someone to discover them. But how can you determine the real value of your collection without the risk of being ripped off by collectors and unscrupulous appraisers? Well, GTA Guns can help in a number of different ways! Our online firearm auctions can help you discover the true value of your collection!

GUNCHECK™
Before you choose to sell your firearms, you need to know exactly what condition they are in. Just because your guns look like they are in working order doesn't necessarily mean that will be the case when looked at by professional gunsmiths. If you want your firearms to be sold at the highest possible price during the auction, then you are going to need to promote its condition to potential buyers.

Enter the GTA Guns GUNCHECK™ system. This is kind of like "checking under the hood" for your guns. Through our proprietary GUNCHECK™ verification process, our certified gunsmiths examine your collection, making sure everything works properly, giving it a grade at the end of the process. You will be given comprehensive information about the condition of your firearms, along with high-rez external and internal photos of them that you can use for your gun's auction sales page.

CYCLECHECK™
If you have semi-automatic firearms in your collection, you need to verify that their firing cycle is working properly. This can be impossible to do yourself, but we have the perfect solution. As an extension of our GUNCHECK™ system, we also offer CYCLECHECK™. We take your semi-automatic firearms and put them through their paces with a shooting range test. It's an industry first! After the testing, the video of the test firing will be posted on your auction page proving to eager buyers that your gun works.
The Auction Itself
One of the best barometers of a firearm's value is the interest that it gets through our gun auctions. We have a huge audience (over 6 million) of expert gun collectors from both sides of the border. These are folks who know their guns. They know their value and they will pay what they need to add your firearms to their collections.

One of the best things about the GTA Guns auction is that multiple people will be bidding on items, which can drive the price up to levels beyond what you could get from selling them through other means. We have access to 65,000+ email addresses of individuals wanting to know about guns for sale. We will find the top bidder. When you add the safety precautions and the guarantees that come with selling your guns through our auctions, it really makes it a no-brainer! There is no better method of selling your firearms than through GTA Guns auctions!

Trying to determine the true value of your firearm collection can be difficult. Heading to a gun store to sell a piece will almost never give you an accurate price. That's why it can be an excellent idea to let the market determine the value of your guns. The folks who are buying at our auctions know exactly how much your firearms are worth and, if they want them, they are going to pay whatever they need to to get them into their collection!

If you'd like to learn more about GTA Guns Auctions, or any of our other services, don't hesitate to contact us with any questions you may have.