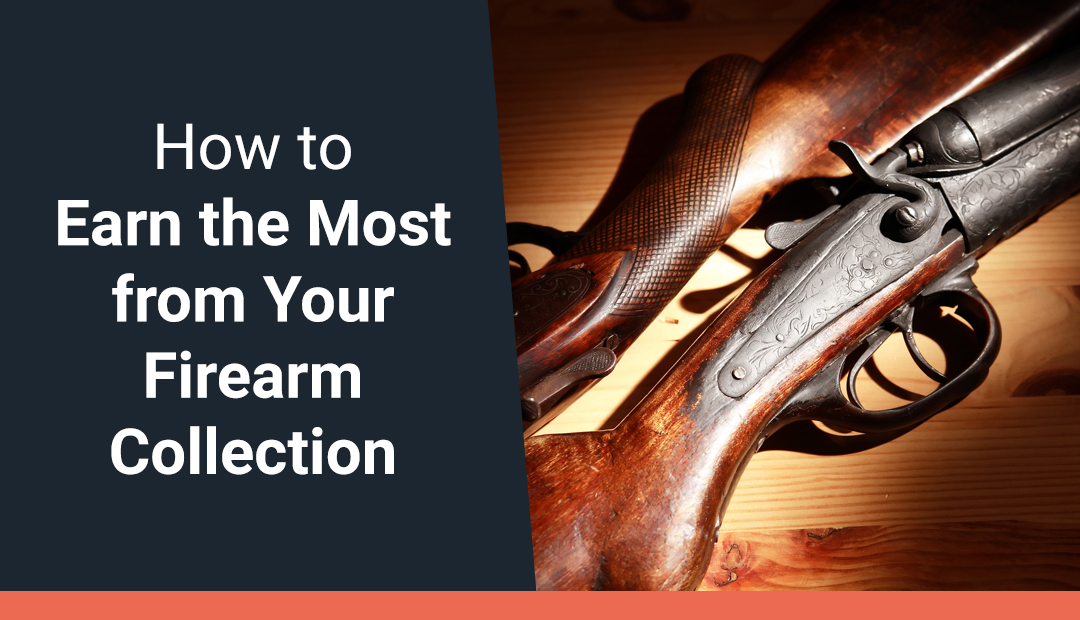 Are you looking to put a little extra money in your pocket this upcoming holiday season?
With the end of the year in sight, many folks are starting to think about buying presents. Nothing is better than finding the perfect gifts for your loved ones, but that can sometimes get a bit pricey. If you're looking for a way to earn some extra spending cash for the holidays, selling a few pieces from your firearm collection could be the ticket!
Of course, you don't just want to sell your firearms for bargain-basement prices. Purchasing a gun is an investment, so you want to get a decent return. To earn what your guns are genuinely worth, you might need to do a little research!
What About Firearm Stores?
The first place where someone might think to sell their firearms is a gun store. This option makes sense, but it could be less lucrative than you think.
If a gun store was to purchase your guns at the amount the guns were actually worth, they wouldn't be able to stay in business. That's why you rarely get a great deal when you take your firearm collection to a gun store. Yes, it's a decent way to earn money fast, but if you have a little more time, you can often get much more money by selling your guns other ways.
What About Online Sales?
So, what about selling your firearms directly to a potential buyer? You'll be able to set the price and get every cent that's coming to you, right? Well, maybe, but it's much more complicated than that.
First, you can't sell firearms on many of the most popular online stores and forums. For example, eBay doesn't allow guns to be sold on their platform, nor do online classified sites like Kijiji. That automatically limits some of the biggest platforms available online.
So, what about firearm forums? That can seem like a reasonable solution, but there are a lot of risks associated with it. For example, you'd be meeting a complete stranger to sell them a firearm. Even if you both have all of the paperwork in order, that's a scenario that many people feel uncomfortable putting themselves in. There are just way too many opportunities to get scammed online.
You also need to consider the potential dangers of selling one of your firearms to someone you don't know. What if they're using fake paperwork, and they use the firearm in a crime? There's a chance you could be held partially criminally responsible, which is something you want to avoid at all costs.
What About GTA Guns?
One of the reasons why we started a firearm auction site is because it combines the best parts of selling to a gun store and selling online.
Like a gun store, selling through us means that we can handle most of the details of the sale. All you need to do is bring the firearm and your paperwork to our brick-and-mortar location, and we take care of the rest. We store the gun in our Safe Storage facility for the duration of the auction, put every firearm through our proprietary GUNCHECK™ and CYCLECHECK™ systems, take high-resolution photos of the firearms, and write the auction listing. In other words, we take everything out of your hands!
Like an online forum, our auctions attract firearm enthusiasts from across North America. Thanks to our sterling reputation, potential buyers are often willing to bid higher and more often to get the firearms that catch their eye. That means you'll earn the most money possible for each sale!
Maintenance and Storage
No matter which method of selling your guns you choose, you need to keep your firearm collection in excellent condition to earn the most money. If you're storing your collection in less-than-ideal conditions, your firearms' condition could be deteriorating over time, gradually decreasing their value.
Our advice would be to purchase a firearm safe for your collection—a potentially costly and space-consuming solution—or put your firearms into GTA Guns Safe Storage. We keep our facility at an optimal temperature and humidity for long-term firearm storage. It's also fully insured, so if anything were to happen, you'd be fully covered. And with our variety of storage solutions—including self-storage, where you can access your firearms whenever you want—you can customize your gun storage plan to suit your needs!
The holidays are a time of giving, and selling one or more pieces of your firearm collection is a terrific way to earn some money for gifts—or heck, maybe even a vacation to someplace warm! If you'd like to learn more about our online firearm auctions, Safe Storage facility, or any of our other services, please feel free to contact us today.