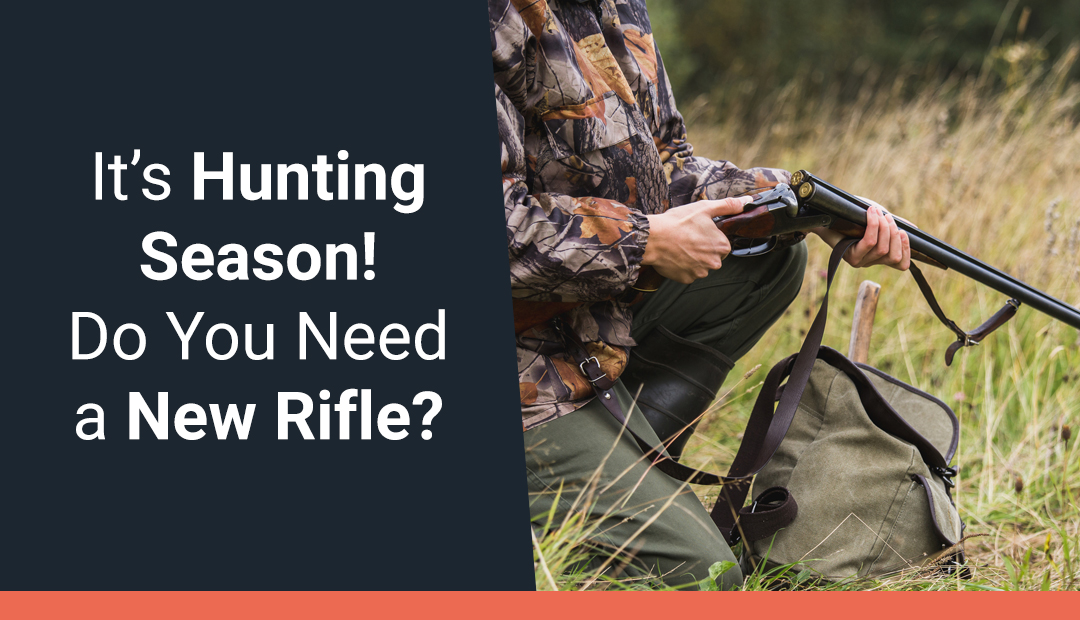 Are you excited to be hunting this fall?
While things are starting to get back to normal in the world, there are many signs that we haven't quite gotten there yet. There are still masks everywhere, vaccination checks, and a constant stream of news about the pandemic. It's exhausting.
That's one of the reasons why hunting can be such a refreshing activity. You can head out into the wild to enjoy nature, far away from the realities of the world, and have a great time with your friends and family. Whether you're camping or planning a day trip, hunting can be a fantastic activity for anyone who enjoys the outdoors, shooting, or both!
Of course, to make your hunting trip complete, you might need a new rifle.
Hunting Seasons in Ontario
Unfortunately, applications closed months ago if you didn't apply for one of the 2021 big game draws. However, if you applied and were successful in a draw, that means you're ready to head out for a hunt!
We are currently in open season for white-tailed deer, which runs from now to the middle of November or December, depending on the wildlife management unit. Unlike last year, provincial parks and natural wildlife areas have reopened, meaning hunting opportunities are much more plentiful than in 2020.
So, all this means you might be in the market for a new hunting firearm for you or one of your family members. If so, GTA Guns has you covered!
Firearm Auctions
At GTA Guns, we believe firearm auctions are unparalleled for getting the best value for your money when buying a gun—especially when the auction is run by us!
We put every single firearm we sell through a rigorous testing protocol we call GUNCHECK™. When a seller brings in a firearm they would like listed in an auction, our licensed gunsmiths first take a close look "under the hood" to ensure the firearm's condition. Our gunsmiths know exactly what they are looking for when it comes to confirming if a firearm is in a fit condition to be sold.
Not only will they inspect all external aspects of the gun, taking high-resolution photos, but they also take fibre-optic images to determine the condition of the gun's bore. All of these images are then posted on the firearm's listing so potential buyers can confirm its condition with their own eyes.
Of course, many people may want to actually check out a firearm in person before they bid on it, which is why we allow on-site previewing of all auction items until the Saturday preceding the auction. You only need to give us a call to arrange a viewing, and we'd be delighted for you to come in and inspect everything we have to offer—including hunting rifles!
On the other hand, you might already be perfectly happy with your current selection of hunting rifles. But when was the last time you got them checked out?
Regular firearm maintenance is absolutely vital, and if you didn't get a chance to hunt last year because of the pandemic, it might be smart to take your firearms to a professional to get them inspected—and possibly even upgraded.
At GTA Guns, our master gunsmith, David, is an expert at firearm diagnosis, repair, and upgrading. Even before we brought him on, we personally used him to maintain our own firearms. So if you want to ensure that your firearms are safe and will function flawlessly when you're out in nature, taking them to us first is the smartest plan! And with our satisfaction guarantee, you can walk away knowing that your firearms will perform at their absolute best when you're hunting.
Hunting is one of the many joys of the fall season and something that so many folks around the province have been looking forward to since… well, 2020! If you're in the market for a new firearm or want to do some maintenance on your current ones, GTA Guns is your one-stop-shop! If you have any questions about our online firearm auctions, gunsmithing, or any of our other services, please feel free to contact us today.