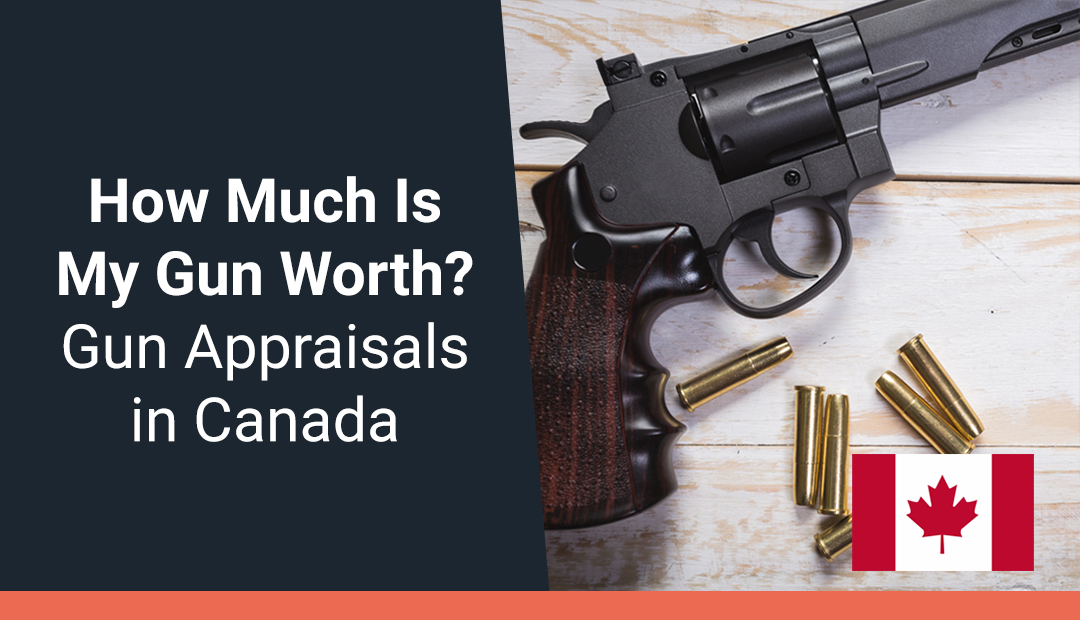 Have you ever found a hidden treasure in your home?
You always hear stories about people going through their grandparents' things in the basement, only to find something of value, e.g. a mint-condition copy of a vintage comic book. The reality is that you rarely have an idea of how much the "junk" is actually worth to folks in-the-know. And it's the same situation when it comes to your firearms!
Whether you've been collecting firearms for years, have inherited a collection, or have a family heirloom that you want to part ways with, knowing the actual value of your guns is crucial. The last thing you want is to let your firearm go for a song, only to discover later that it was worth thousands of dollars.
GTA Guns Can Help!
"Something is worth what the highest bidder will offer in a competitive, open market. " -Harvard School of Business
We reach out to over 66,000 registered competitive gun buyers and invite them to bid in our auctions.
If you've worked with us before, then you know about our proprietary GUNCHECK™ and CYCLECHECK™ services. Whenever someone takes a firearm to list on GTA Guns online auctions, we put that item through rigorous inspection and testing to ensure its condition. This service is a key reason why collectors across North America trust GTA Guns. Every item that we list in our auctions includes detailed photos, videos, and a written condition report. Potential buyers always know the exact condition of the item they are bidding on.
Our Gun Appraisal Services are very similar but have a slightly different aim. All you need to do is call us, safely deliver the firearms to our brick-and-mortar location, and we'll take care of everything. Our team of firearm specialists will research the markets identifying similar firearm prices prorated for condition and provide you with a report that will stand up to scrutiny. This service extends to not only newer firearms but also to antiques.
We'll provide you with a comprehensive report of all of the items, including their market and replacement values. We can also tell you the legal and equitable options for selling the firearms in your possession.
Do You NEED to Get Your Firearm Appraised?
We firmly believe that getting all of your firearms professionally appraised is an excellent idea, but is it necessary? It absolutely is under certain circumstances, including inheritance.
For accurate taxation, you must access a firearm's true value before it is handed over as an inheritance. This means that all widows, heirs, and estate executors who have firearms bequeathed to them must have those guns appraised before the will is probated. If you're in the middle of a divorce, having an accurate assessment of your firearms' value is just as important.
If you're an executor who has never faced this issue before, it can be stressful. Thankfully, we've handled this exact situation many times in the past. In no time, you'll have all of the information you need to do your job and ensure that the firearms are bequeathed to their rightful new owners.
Finally, if you have a precious firearm collection, you'll want to make sure that it's insured in the event of theft, fire, or damage. To do this, you need to know the value of every piece. Even if you have a general idea of how much your gun collection is worth, your numbers might be slightly out-of-date. Even firearms that we sold through GTA Guns auctions a few years ago have since grown in value, meaning that your estimates might be way out of date!
The Main Reason to Get Your Guns Appraised: Auctioning!
Of course, most people get their firearm collections appraised because they want to sell them.
Going to a firearm store or relying on often-inaccurate internet information to sell your firearms can result in you losing out on big bucks. Even if you know your firearms' value with 100% certainty, firearm stores will likely not purchase them at that price. And selling your firearms yourself online or through classifieds can be risky at best, dangerous at worst.
But when you list your firearms through GTA Guns, you're going to be connecting with a vast community of firearm enthusiasts across North America. They want your guns, and they'll bid whatever they need to win! We've recently changed auctions from a monthly schedule to a bi-monthly schedule—that's six auctions every year—so if you want to get in on our next auction, be sure to contact us today. We can tell you everything you need to know to get your firearms prepared for the auction. And if you have any other questions about GTA Guns auctions and our other services, we'd be delighted to answer them!