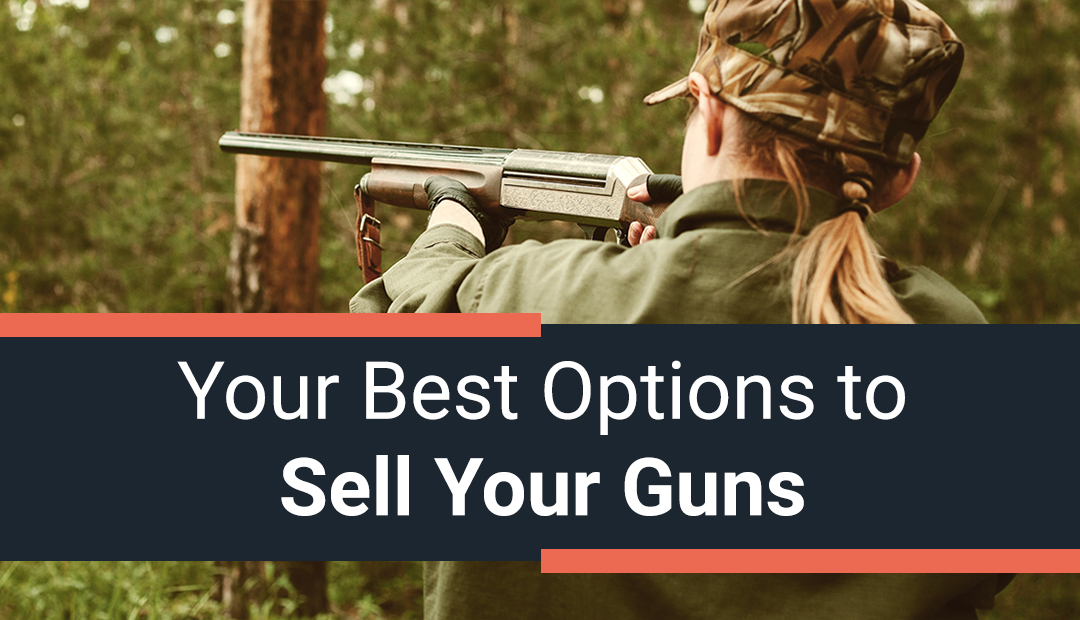 Let's be clear about one thing: selling your guns privately is a gamble and can be a very frightening and risky experience.
As with everything else, the internet has massively disrupted the gun industry, leading to new opportunities but also major pitfalls for gun enthusiasts looking to purchase new or previously owned firearms. Buying a new-to-you gun can be as simple as heading to a website and putting your credit card details down, but if you are a seller, you may have to navigate a minefield of online scams, shady deals, and clueless buyers. There's a lot of risk involved. And even if everything goes safely, in many cases, you may also have to settle for far less money than your firearms are actually worth.
When you conduct a private transaction with someone you don't know, consider that you're selling a dangerous firearm to a complete and total stranger. If that doesn't scare you, it should! Even if you exchange their Possession Acquisition Licence (PAL) information and everything appears to be legitimate, if it turns out that it was a fake and they commit a crime, you will be an accessory to that crime.
The other thing about private sales is that they're a time consuming and very aggravating process. For every item that you try to sell, you might get 4 or 5 enquiries per item (imagine if you're selling multiple items) and many of those people will never follow through. Or, if after two dozen email exchanges they do finally arrange to meet with you, they might never show up. If you've ever tried to sell anything on Kijiji or Craigslist, you know what we're talking about! (And by the way, you can't sell firearms on buy and sell sites like Kijiji in Canada.)
How Does a Private Sale Work?
Generally, the process of buying and selling a gun in Canada goes like this: First, both parties agree to a price and then exchange their Possession Acquisition Licence (PAL) information. If the firearm being purchased requires registration or transfer, then the buyer must call the Canadian Firearms Program (1-800-731-4000) to initiate the transfer, using the information provided by the seller. The seller will then get a reference number to quote to the CFP to get final approval for the sale. Even if the firearm does not require registration, the seller still needs to confirm that the buyer is properly licensed by contacting the CFP, toll-free. Once the payment for the firearm has been received by the seller, they will need to contact the CFP to complete the transfer. Once approved, the seller can then ship the purchased firearm to the buyer. As you can see, it isn't quite as easy as sending a Paypal transfer.
One option to sell your unwanted firearms is to log onto online gun forums to find buyers. This, however, presents the risk of getting ripped off. Although there are systems in place to safeguard users, it is impossible to police the behavior of everyone.
Other Considerations
Under no circumstances can you simply throw your firearms away along with the recycling! If you just wish to get rid of your firearms, rather than sell them, you have a number of options. But be warned, most of these options are just as complicated as a private sale. You could donate the firearms to a museum, if there is any historical significance attached to them, or to a gun club. You could have the firearms "deactivated" by a gunsmith to become non-functional. You could also give your firearms to a friend, although this requires many of the same complicated steps involved in selling it. There are also a number of gun removal services out there that will take your unwanted firearms off your hands, but with no compensation involved whatsoever.
The Best Solution for Gun Issues
There is a much simpler, safer, more effective, and more lucrative option when it comes to selling your unwanted guns: the GTA Guns auction. Let us handle the sale of your guns for you. With us facilitating the sale of your firearms, any potential risks to you are eliminated. We take care of everything. You simply bring your unwanted firearms to us and we take care of all the details. That's it. We have a huge pool of buyers and we help bring in the highest prices possible on your firearms. We put the guns through the GUNCHECK™ system to determine their condition and we safely store the guns at our facility until it is time for the online auction. We take care of all of the details, and at the end you get paid. The process is completely safe and hassle-free. 
We have a huge number of high-quality buyers across the country and on both sides of the border looking to expand their collections. These are serious bidders who aren't interested in haggling or jerking sellers around. In our experience, auctions also tend to bring in higher prices than private sales. Once the sale is completed, we take care of everything. No paperwork, no headaches, no transporting or shipping the firearm to the new owner. All you have to do is collect the proceeds of the auction. It is, by far, the most lucrative and easy way to sell your firearms.
There are lots of ways to sell your firearms, but few ways to do it that are this simple and easy. At GTA Guns, we solve your gun issues. We offer a hassle-free way to clear up some space in your firearm collection and bring in some money! If you'd like to learn more about GTA Guns Auctions, or any of our other services, don't hesitate to contact us with any questions.