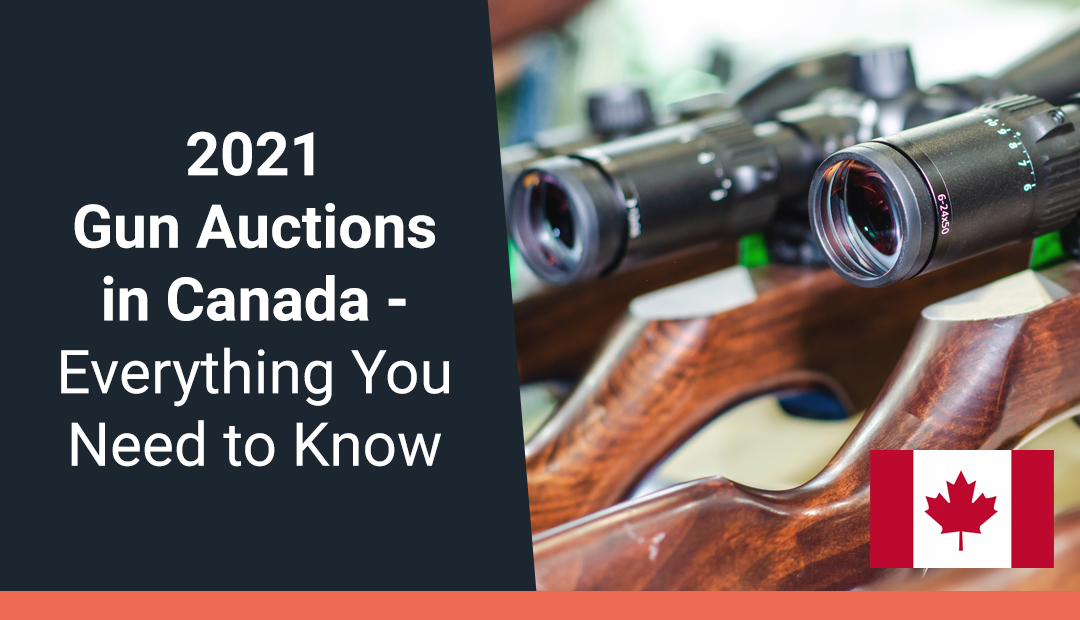 So many things changed in 2020. Have our gun auctions changed at all?
GTA Guns auctions are, in our opinion and in the opinion of our huge audience across North America, the BEST way to sell your firearms. With us, you don't need to worry about being scammed, getting lower-than-low sales prices, or spending hours transporting your firearms around to prospective buyers. We simplify the process of selling your firearms to the point where it no longer becomes a hassle. In fact, it's a pleasure!
Since the pandemic struck, how most businesses handle their operations have changed. Lockdowns have closed brick-and-mortar stores across the province, and many businesses have shut down entirely. What about GTA Guns?
Here's What's Changed
The good news is that we haven't gone anywhere!
A few years ago, we transitioned away from having in-person firearm auctions to taking our auctions fully-online. And we are SO thankful that we did! Not only did it allow us to reach a much larger audience, but it also meant that we were perfectly positioned for the changes COVID-19 brought to us in 2020.
The only thing that has changed in our process is how we handle receiving your firearms. We now strictly follow all COVID-19 procedures to ensure your safety when you transport your firearms to us. We also ensure that your guns are fully sanitized before they go on sale, using methods that will not damage the guns.
Your part in the sale hasn't changed a bit. You bring your firearms to us and… that's it! You only need to go home and monitor the auction. It's so exciting to see the sale price of your firearms go up and up as folks across North America bid on them. And after the sale is complete, we'll send the money directly to your bank account. It's all done virtually—just like everything else in 2021!
The Safest Method of Firearm Sales
Here's the great thing about GTA Guns auctions in 2021: It's the absolute safest way to buy and sell firearms during the pandemic because it's entirely virtual.
We have some strong opinions on other firearm selling methods at the best of times, and these are NOT the best of times. For example, if you sell your firearms at a gun store, they'll likely lowball you because that's how they make a profit. Also, gun stores are closed currently because of the lockdown, so that isn't even an option to begin with.
Going to online firearm forums can be dangerous, as there's a good chance of being scammed. There's also an excellent chance that you could come in contact with a stranger. Not exactly ideal when there is a pandemic going on, even if you're both wearing masks and remaining six feet apart.
The only sure-fire way to safely buy and sell your firearms during a pandemic is virtually. And that's our entire business model! It's the perfect match!
Our Schedule
If you haven't listed or purchased a firearm with us for a while, there have been a few changes to our auction schedule.
Rather than a monthly auction, we're now bi-monthly (six auctions a year). This new schedule gives our buyers more time to save up for big purchases and also means that we'll have even more interesting and unique items up in each auction!
In terms of how the auctions are run, nothing else has changed. We still put every firearm through our GUNCHECK™ and CYCLECHECK™ systems to ensure their condition. The information that you'll find on each auction page hasn't changed either; each auction page still contains detailed written info and high-resolution photos—and in the case of semi-automatic firearms, video.
Most importantly, our guarantees haven't changed. If you purchase a firearm from us, but it arrives damaged or in non-working order, you can return it to us to be repaired, free-of-charge (30-days max). If you receive your firearm, but it wasn't quite what you expected, you can relist it with us with no seller's fees (30-day max, +$3000 hammer price).
The only thing that might be a little different is how long your new firearms may take to arrive at your home, and that's unfortunately out of our hands. Due to COVID-19, the postal service is overwhelmed, so deliveries can take a little longer than usual—especially if you're an international buyer. Don't worry, your firearms will get there! It may just take a little longer.
To learn more about why a GTA Guns audition is the best way to sell your firearms during the pandemic in 2021, please feel free to contact us today. We can't wait to answer all of your questions about GTA Guns auctions and our other services!