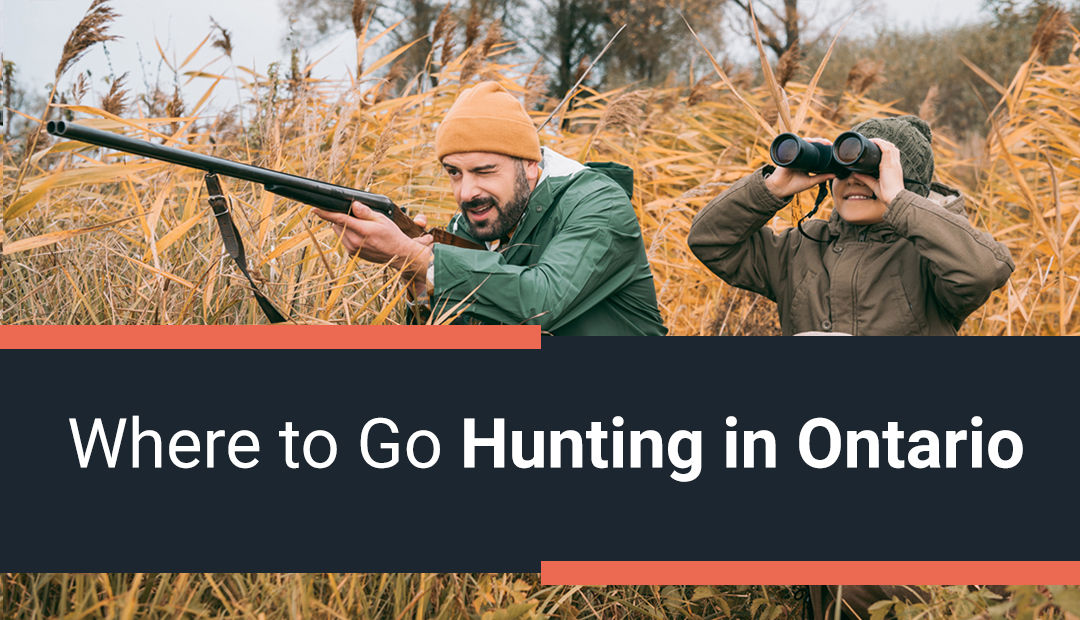 Are you looking for more ways to enjoy the great outdoors? Hunting is one of the great pleasures of living in Ontario.
With the ample forests and waterways of Ontario, now is a great time to head into the vast wilderness on a hunting trip. But with so many incredible regions, where should you go? Well, that all depends on the game you want to hunt and the environment you wish to trek! Here are the regions with the best hunting opportunities in Ontario:
Sault Ste Marie Region
One reason why hunting is so popular is it's a great excuse to get out of the city and reconnect with nature. And the Sault Ste Marie region is perfect for this, as it's one of the most beautiful areas in all of Ontario. Welcome to loon and pine country!
As a hunter looking for black bears, you'd want to visit during the black bear season in mid-August. If you're looking to hunt small game, moose, deer, and wild fowls, then you'll want to visit mid-September to mid-December.
Northwest Ontario Region
When you close your eyes and think of the vast Canadian forests, there's a good chance you're thinking about Northwest Ontario. This breathtaking region is the place to be if you're looking to hunt big game. Here you'll find animals ranging from deer to bears to moose.
As there's a variety of waterways throughout this region in Ontario, you can also do some waterfowl hunting during their peak in September and October. Ducks and geese will be plentiful as they start to migrate south at this time.
Northeastern Ontario Region
The words "Canadian Shield" can generate some powerful and beautiful mental images of stunning landscapes… and for good reason! Northeastern Ontario extends from Georgian Bay to James Bay and contains some of the most stunning views of nature in the world.
It also has some top-tier hunting opportunities, with an abundance of deer, moose, and bear. Much like Northwestern Ontario, there's also a variety of waterfowl to hunt. Every Canadian should visit this area once in their lives, and a hunting trip can provide the perfect opportunity!
Southern Ontario Region
This picturesque region extends from Windsor to the Ottawa valley and is packed with some of the most beautiful sights in the province. Here, you'll find amazing camping opportunities in Algonquin Park, the waterways of the central east, and the stunning shorelines of Southwest Ontario.
Hunting in Southern Ontario can require some careful planning to find the conservation areas and Crown Land where you can hunt. Once you've located these areas, you'll find countless opportunities to shoot big game, waterfowl, grouse, and even wild turkey!
Hunting offers firearm enthusiasts the perfect opportunity to head out into nature and challenge themselves with their guns. Once you have a plan, hunting can make for a memorable weekend! Just remember to give GTA Guns a call so we know you're coming around to pick up your firearms at our safe storage facility. Or if you'd like an entirely new rifle to take hunting with you, we highly suggest checking out our latest GTA Guns auction. You might find the firearm that you've always been looking for!
If you'd like to learn more about GTA Guns auctions, Safe Storage, or any of our other services, please feel free to contact us. We hope you have a wonderful and safe hunting adventure!