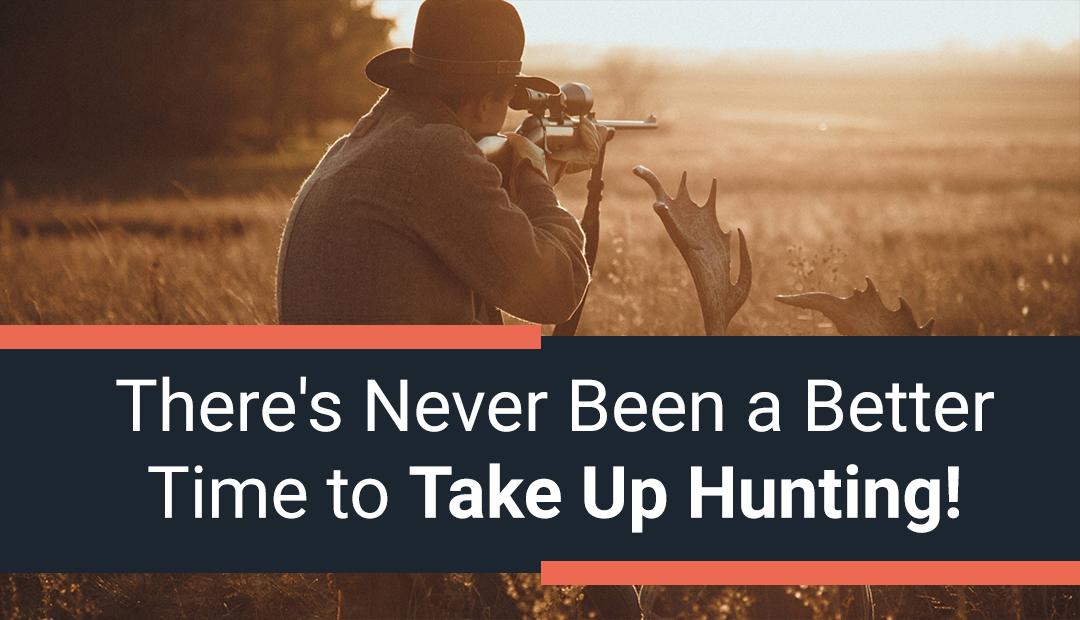 Are you tired of being stuck indoors? Good news is on the way!
COVID-19 has brought countless new restrictions on the way we live our lives. From the closing of all non-essential businesses to physical distancing measures, there is no one in Canada (or the world) who hasn't been impacted in some way. Because of these conditions, many people are going stir-crazy, unable to visit their friends and family.
But guess what? We can go outside! So long as we maintain physical distancing guidelines, we can walk, run, and, most importantly, hunt!
That's right, hunting and fishing are still allowed in Ontario, with no current plans to delay or cancel hunting season. This makes it the perfect time to purchase a new firearm from GTA Guns auctions and head out into the wilderness. But, of course, there are some guidelines that you'll need to observe.
What's Open?
Okay, so here's the bad news:
Currently, all provincial parks are completely closed, which means that no one will be able to hunt on those lands. Further, dozens of conservation authorities across the province are closed or have restricted access for the foreseeable future. National wildlife areas are entirely closed until further notice, and regional and county forests are also closed to the public.
But here's the good news: Access to crown land is still permitted, as well as access to private land if you have permission from the owner.
Despite there being no changes to standard hunting regulations, there are a few restrictions in place. For example, camping on crown land is currently prohibited, which means that overnight hunting/camping trips will need to be cancelled. But day trips into crown land for hunting are permitted!
You should keep in mind that many of the businesses that offer hunting and fishing licenses are currently closed. It's a good idea to begin planning for your hunting trip much earlier than usual to make sure you have everything you need.
What Safety Precautions Should We Take?
Around this time of year, many people enjoy forming hunting parties, spending a few days with friends and family hunting, and enjoying their time together. However, due to current physical distancing guidelines, that will not be possible this year.
You can, of course, still hunt with those you are self-isolating with. If you want to take your spouse and the kids out (a wonderful idea, given that they likely have cabin fever after the last few months), you can do so. Going out with friends who live somewhere else, however, is not a good idea.
All physical distancing guidelines need to be followed while you're on crown or private land. If you see another person while you're out, be sure to keep at least a two-meter distance between you at all times.
Please visit here for more official information about physical distancing guidelines.
As washing your hands isn't exactly convenient when you're hunting, be sure to take a bottle of hand sanitizer with you. It isn't quite as effective as soap, but it will get the job done.
Finally, try to keep your hunting local. Traveling long distances and making stops along the way can put you at risk for spreading or contracting COVID-19.
Buying Guns and Ammo
As firearm stores aren't considered essential businesses, it might be challenging for you to purchase firearms or ammunition for your hunting trip. That's where online shopping comes in.
For example, as GTA Guns auctions are entirely online, we aren't facing any restrictions on our sales. If you have a firearm you want to sell or you're looking for a new rifle for the hunting season, we invite you to check out the listings for our next auction.
The only thing that might be of concern is that mail delivery is currently backed up for obvious reasons. You might receive your firearm and other purchases later than usual, but they will get to you! Be sure to account for that extra shipping time before you plan your hunting trip.
One of the most frustrating things about the health measures put into place is that things are always changing. To flatten the curve, new policies are phased in regularly. However, it's important to remember that you're not locked in your house. The great outdoors is still your playground, so long as you keep two meters away from the other "kids." Be safe, have fun, and enjoy the break from stress and anxiety.
If you'd like to learn more about GTA Guns auctions, or any of our other services, please feel free to contact us.