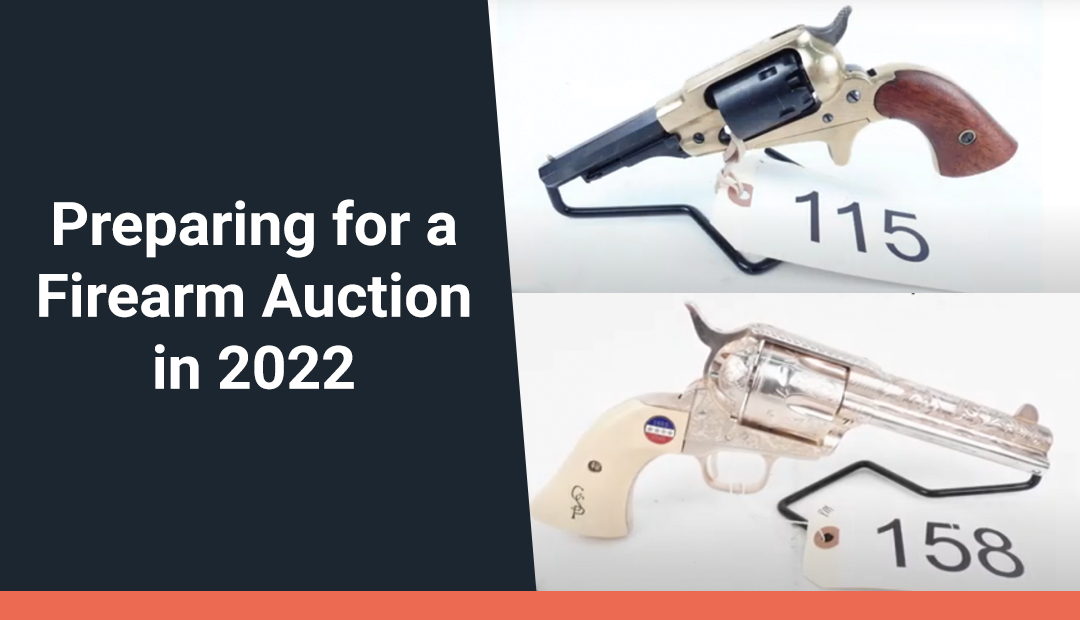 Are you thinking about downsizing your firearm collection in 2022?
The new year is an excellent time to start fresh and set new goals. For example, you might plan to start exercising more regularly. Or maybe take up a new hobby. Or you could choose the ever-popular resolution to get your home organized and clean up some clutter!
If you're leaning towards the latter, it might be time to take a look at your firearm collection. Maybe there are some pieces in it that you're not overly fond of. Or perhaps you want to make some room in your collection for brand-new firearms—after all, at-home firearm storage can be expensive and space-intensive! Whatever your reason, you might be thinking about selling your guns. But won't that be a major hassle? Not with GTA Guns helping you!
Isn't A Gun Store An Easier Option?
You might think, "But why not sell my firearms at a gun store? Wouldn't it be easier?"
Actually, selling your firearms to a gun store would be just about the same amount of work as selling your firearms through a GTA Guns auction, but with a much smaller payoff.
If you're selling your firearms at a gun store, you need to transport them there and accept whatever price the store offers for them—and that's the problem. Because a firearm store needs to sell firearms for a higher price than they purchased them, it means that you're never going to get what your firearms are actually worth. Instead, you'll get what the gun store is willing to pay for them to ensure their own profits. Understandable, but there is a better way: go directly to the potential buyers yourself!
When you list your firearms with GTA Guns auctions, buyers from across North America will be looking at your guns, and they're willing to pay whatever they need to get your guns into their collections. In other words, you're skipping the "middleman" of gun stores entirely!
Sell Your Firearms Through An Online Auction
You might think that selling your firearms through an online auction would be way more work. But it's surprisingly straightforward because we do all of the work for you!
All you need to do is drop your firearms off at our brick-and-mortar location. That's it. Once the guns are in our possession, we do what we do best: sell them to the higher bidders!
First, we put your firearms through our proprietary GUNCHECK™ and CYCLECHECK™ verification services to determine their exact condition, inside and out. We take high-resolution photos—and in the case of CYCLECHECK™, a video—to post to the firearms' auction pages. We also write up descriptions for the firearms' listings. When a potential buyer checks out one of your guns on the auction site, they'll get a comprehensive picture of the gun's condition, allowing them to bid with the confidence that they'll be getting a high-quality item if they win!
Again, notice that your job is complete once you drop off your firearms. All you need to do is sit back and watch the bids come in. After the auction is complete, we'll forward the proceeds directly to your bank account. Simple and easy!
But what about if there are any issues with a purchased firearm, like if it arrives at the buyer's home damaged in some way? Well, that's our problem, not yours! In fact, we offer two unparalleled guarantees to our buyers:
If an item arrives damaged in any way, the buyer can ship it back to us—we pay for both ways—and our master gunsmith will repair the damage free of charge (30-day max).
If an item arrives and it isn't exactly what the buyer expected, they can relist it in our next auction for no sellers' fees (30-day max, hammer price +$3000).
Note that neither of these guarantees has anything to do with you. Once the auction is complete and the money is in your account, your part in the sale is 100% done. And hey, with all of that money in your account, maybe you might like to bid on a brand new firearm in our next auction. That way, you can see firsthand how we treat buyers AND sellers!
"Preparing your firearms for auction" might sound like an overwhelming task, but the reality is quite different. All you need to do is deliver your firearms to us, and we take care of everything else. That's one of the reasons why sellers love to sell their guns with us—we do all the work, and they walk away with the profits!
If you'd like to learn more about our online firearm auctions or any other services, please feel free to contact us today!