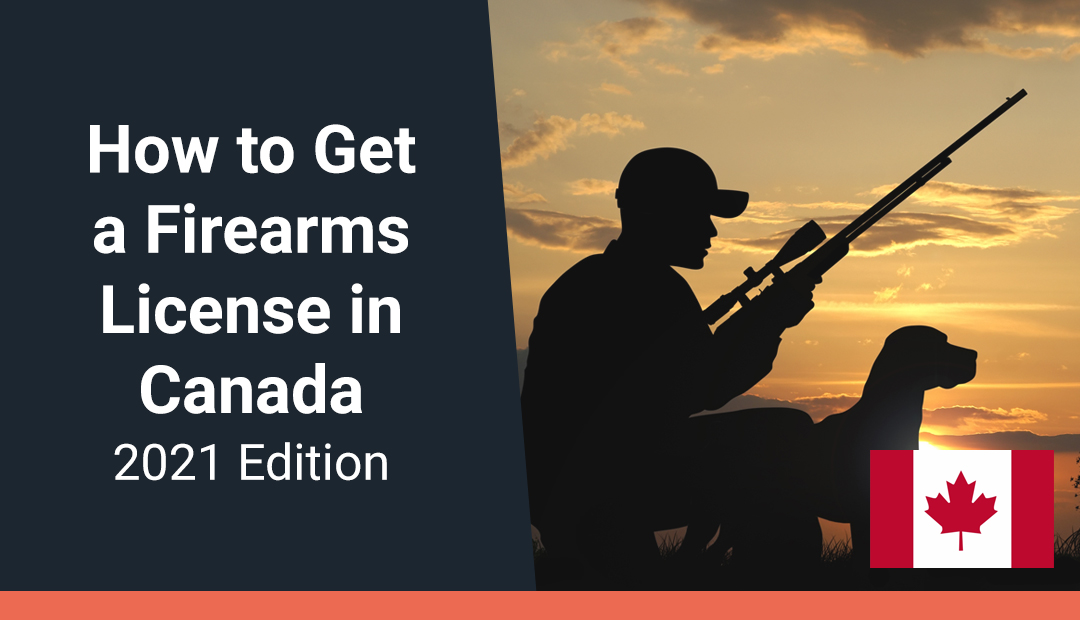 Do you know how to register for a firearms license in Canada?
At GTA Guns, we aren't just here for long-standing firearm owners and passionate collectors. We're also here for those who are just getting into firearms and have questions about getting a license in their home province.
While the process of obtaining a gun license hasn't changed, many other things have in the last year. As a result of the pandemic, you can expect delays and interruptions in service across the country from the Canadian Firearms Program, the group that's responsible for firearms licensing in Canada.
Here's what you need to know about getting a firearms license in 2021:
Categories of Firearms
There are three categories of firearms in Canada:
Non-restricted: These include most modern hunting firearms, like shotguns and rifles.
Restricted: These are primarily handguns.
Prohibited: These are firearms that are not legally obtainable in Canada, such as automatic weapons.
Categories of Firearm Licenses
There are also three categories of firearm licenses:
Possession and Acquisition License (PAL): Adults aged 18 or older.
Possession Only License (POL): This existed before 2015 when all POL licenses were upgraded to PAL.
Minor's Firearm License. Under the age of 18.
How to Apply for a PAL
Applying for a PAL is surprisingly easy—or at least it was prior to COVID-19.
1. Taking a Course
First, you'll need to successfully complete the Canadian Firearms Safety Course (CFSC) or the Canadian Restricted Firearms Safety Course (CRFSC). These courses were developed in conjunction with every province and are mandatory if you want to purchase and use firearms.
Things have changed slightly due to pandemic-related lockdowns. By the time you read this, your area might be out of lockdown, or you might have just entered one. To find out if a course is currently available near you, check this resource. You should be aware that all COVID-19 protections will be in place during the course and testing.
In the course, you'll learn about topics such as basic firearm safety practices, ammo, safe handling, carrying procedures, firearm care, your responsibilities as a firearm owner, and secure storage practices. You can find a digital copy of the free student manual here (click here for the French version). The CFSC and CRFSC take one day each to complete. If you live in Ontario, you can learn more about the course here. If you live in another province, you can check this RCMP resource.
2. Writing the Exam
Once you've completed the course, you'll need to take a test. There are two parts: 1) a written section with 50 multiple choice questions and 2) a practical firearms-handling section. You will not be firing any guns during these tests. You'll need to get at least 80% on both the written and practical exams to pass.
3. Applying for Your License
Here's where things get a little tricky with regards to COVID-19 in 2021.
To get started on applying for your firearms license, you must fill out this form. Before the pandemic, it took the RCMP approximately 45 days to process a firearms license application, with a 28-day waiting period in place for all new applicants who did not currently possess a license. However, these time frames have been significantly disrupted due to the pandemic.
As the Canadian Firearms Program is currently operating with a reduced workforce, you might experience long wait times when trying to call them. At last report, the RCMP had a four-month delay regarding processing new firearms licenses. This could change in the future, of course.
We aren't going to sugar coat this: COVID-19 has made applying for a firearms license much more inconvenient than it was in February 2020. That's why it's essential that you should start the process of getting yourself licensed immediately if you want to be licensed for the summer of 2021 or need to renew your license. To legally own firearms in Canada—and thus, be eligible to purchase new firearms from GTA Guns auctions—you need to have a valid license.
If you have any questions about the process of getting your firearm license, please feel free to contact us today. We're ready to answer all of your questions about firearms in Canada, GTA Guns auctions, and all of our other services!