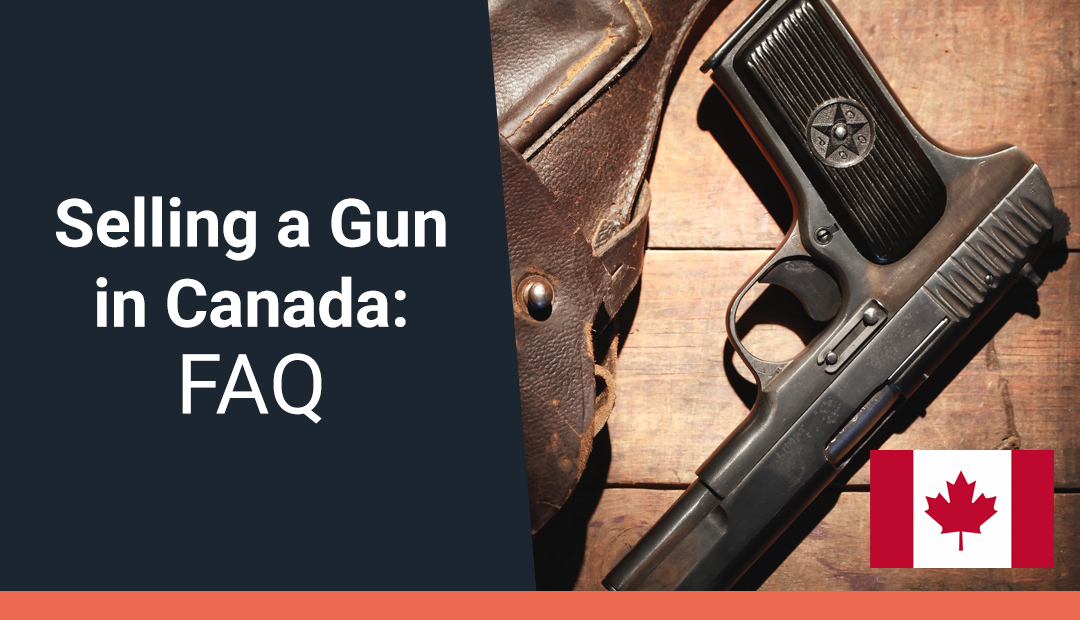 Do you have questions about being a seller with GTA Guns? We've got answers!
How many firearms can I list in an auction?
Well, how many do you have?
At GTA Guns, we pride ourselves on helping our clients handle selling everything from single items to entire firearm collections. Simply get in contact with us and tell us what you wish to sell.
Will I need to transport firearms?
Transporting firearms can be a huge hassle, especially if you aren't fully equipped to do so. If it's a non-restricted firearm that needs transporting, it needs to be secured in the vehicle, ammo stored separately. If you aren't in the vehicle at the same time, it must be secured in the trunk.
If you're transporting a restricted firearm, things get considerably more tricky. They need to be locked in a secure, opaque storage container and individually secured with a locking device, such as a trigger lock. You'll also need an Authorization to Transport permit.
While we prefer you to transport your sale items to our brick-and-mortar location, we understand that isn't possible for some people. Contact us today and we can make arrangements to pick up your firearms (fees likely).
What are the GUNCHECK™ and CYCLECHECK™ programs?
These are GTA Guns proprietary gun inspection programs for every item sold through our online auctions.
With GUNCHECK™, our licensed gunsmith inspects all firearms inside and out and writes a condition report. That way, buyers will know the exact condition of the items they're bidding on.
With CYCLECHECK™, our gunsmiths put semi-automatic firearms through rigorous testing on a range to ensure the firearms operate correctly. A video is recorded to prove to bidders that the firearms are fully-functional.
Will I need to take any photos or write anything about the guns?
Nope! As part of the GUNCHECK™ and CYCLECHECK™ programs, we take high-quality images of the firearms for their auction page. We also take fiber-optic bore pictures so bidders can see the exact condition of the firearms. We're the only firearm auction company that provides this service!
Will I need to contact the buyers?
No. In fact, the only "contact" you'll have with buyers is watching them bid on your firearms.
Part of the beauty of our online auctions is that we handle everything when it comes to the sale. Once you hand over your firearms to us, your job is pretty much done! From there, we contact the winner, collect the money, confirm they have a valid licence, and then transport the firearm to them.
What if I'm an executor for an estate? Can you help?
Absolutely. We have helped many executors with estates that include firearms. We can take possession of the firearms and store them in our safe storage facility until the sale. For more details on how we can help, contact us directly!
How do I handle the paperwork?
There is no major "paperwork" when it comes to selling through GTA Guns.
When we first get in contact with you, we'll collect all of the information that we need from you, including your licence information and the information for each of your firearms. Once you sign the auction agreement, we handle everything else.
How big is your audience?
We have a massive audience of over 65,000 buyers from across North America. These are passionate firearm collectors who are always looking to acquire something new! That means they go through every new auction with a fine-toothed comb, looking for the perfect pieces to add to their collection.
Do you offer guarantees to the buyers? Am I involved?
Yes, we do, and no, you aren't!
At GTA Guns, we offer unparalleled guarantees to our buyers. If the item they purchase is damaged at all during shipping, the buyer can simply send the item back to us—we pay—and we'll fix it free-of-charge (30-day max). If they receive their item and aren't satisfied with it for any reason, they can send it back, and we'll relist it in our next auction with no seller's fees (30-day max, +$3,000 hammer price).
Either way, you don't have any responsibility at all for your former firearms. You've been paid! Taking care of the buyer is our job!
What other services do you offer for sellers?
If you have a specific high-value firearm or collectors' item, you might wish to list it in our online Silent Auction. You can see the items that we're silent auctioning right now on the website.
While auctioning your items usually brings in higher prices, you also have the option to list your item on the "Buy Now" section of our website.
If you have any other questions about how we treat sellers here at GTA Guns, please contact us today! And if you have any questions about GTA Guns auctions and our other services, we'd be happy to answer!