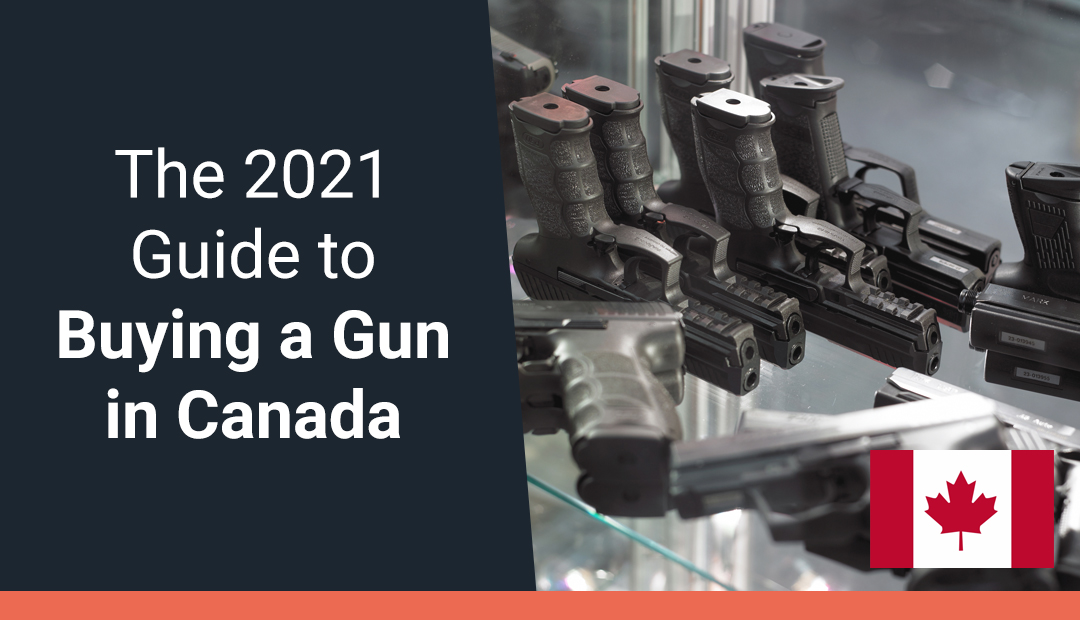 Looking to purchase a firearm in 2021? It might be trickier than you think!
Things look like they could be finally on an upswing this year. Though the pandemic is still a genuine concern, multiple vaccines are on the way to help prevent COVID-19. But even with this, the world is still not even close to being back to normal.
This is especially true if you want to purchase a firearm in Canada. New laws are in place that restrict the sale of a variety of semi-automatic guns, and there appears to be more gun legislation on the horizon. Even if you're trying to purchase a non-restricted firearm, you need to find a gun store that is open. With rolling lockdowns still happening across the country, there's a good chance that most gun stores will be closed.
So, what are your options? Thankfully, the sale of firearms has moved online, and auction services like those offered by GTA Guns make purchasing a gun more painless than ever!
Online Sources for Firearms
While you could attempt to purchase a firearm through an online gun forum, there are many risks involved.
For example, ask yourself if you want to meet up with a complete stranger in order to purchase their firearm. Since we're still in a pandemic, you should avoid that situation at all costs. Additionally, many people who attempt to arrange a private firearm sale online get ripped off. There's a decent chance that the firearm you purchase might not be in good working condition. Or worse yet, you could simply get scammed out of your money!
When it comes to online firearm purchases, it pays to have a trusted go-between to take on all of the risks and facilitate the sale. And that's precisely what GTA Guns offers both buyers and sellers!
GTA Guns Auctions
The thing that makes GTA Guns auctions the best way to purchase a firearm in 2021 is that the auctions are entirely online. For our buyers, there's no in-person contact whatsoever. All you need to do is head onto our auction site, scope out the items you want, bid on them, and if you win, we'll send them to you! You don't need to leave your house. Your purchases will be sent to you securely by mail once your payment has gone through. It's the perfect way to purchase guns during a pandemic.
Every single gun sold in our auctions has gone through our proprietary GUNCHECK™ and CYCLECHECK™ services. When our sellers drop off their firearms, we go through them thoroughly, both inside and out. This inspection ensures that we can provide buyers with an accurate condition report on every item listing in our auction.
There are a few other ways you can purchase your firearms online through GTA Guns. Occasionally, a seller will request that we provide a "Buy Now" option for their firearm listings. If you see that, you can buy the item immediately. We also offer a silent auction for firearms, often for higher-value items (in excess of $5,000).
Unparalleled Guarantees
One reason we're so trusted by buyers is because of our unparalleled guarantees. There's no risk of being ripped off when you purchase a gun through GTA Guns auctions.
If you receive your purchase item and it isn't in the condition specified in the sale or was damaged in any way during the shipping, you can send it right back to us. We'll pay the return shipping costs, repair the firearm, and send it back to you, free of charge (30-days max).
If you receive your purchase and it isn't exactly what you were hoping for, you can send it back to us, and we'll relist the items with no seller's fees (30 days max, hammer price +$3,000).
With COVID-19 safety regulations and lengthy lockdowns in place, it can be a hassle to head out and buy anything nowadays. That's what makes GTA Guns auctions so fantastic! You can find the exact firearms you've been looking for and have them delivered straight to your door with no need for in-person contact. Feel free to contact us today if you'd like to learn more about GTA Guns auctions and all of our other services!