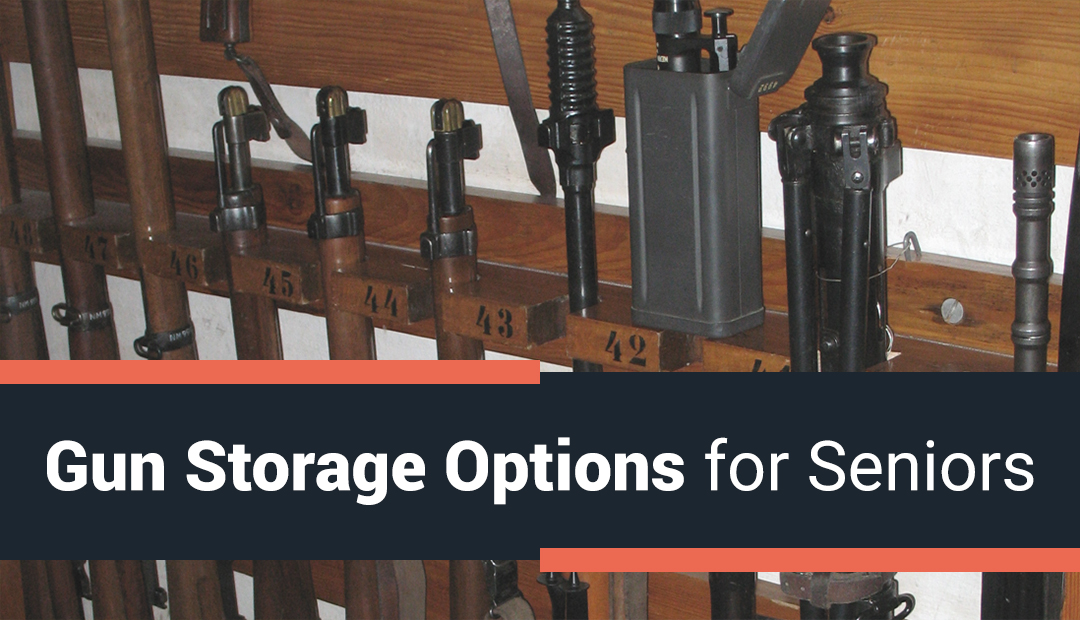 Not ready to sell your collection? Store your firearms before moving to a seniors' residence
Seniors who are firearms collectors and sportsmen have a difficult choice to make when they're facing the prospect of retiring to a seniors' community living residence or nursing home: What should they do about their cherished firearms collection?
No senior living community in Canada will permit their residents to keep firearms or ammunition on their premises, and sometimes, the laws governing the safe storage of guns on private property can flummox even the sharpest minds. So what do you do? Attempting to hide them at a seniors' living residence isn't an option.
You have three potential options:
Have a relative who has a firearms possession and acquisition license (PAL) mind your collection where it is (assuming you're not selling your home)
Sell by auction or trade your firearms
Store them in a secure, legal facility for safekeeping that is accessible to you at any time
Why You Should Choose a Secure Firearms Storage Facility
If you're not ready to sell your collection, storing your firearms before you move into a senior living community is your best bet. Why? You retain the ownership of the collection, you can access your guns whenever you wish, and you can have them appraised for insurance and estate planning purposes.
Moreover, it gives you peace of mind knowing your valuable collection is safely stored in a secure, monitored, insured facility regardless of the type of gun – restricted, non-restricted, or prohibited – or how many you possess. You're not locked into a costly, long-term storage agreement, and you shouldn't have to worry about transporting them to that facility.
Rethink Storing Firearms at a Private Residence
There are some who may think they can store their firearms for safekeeping at a friend's or relative's home to save a few bucks. Frankly, the risks associated with doing so far outweigh the costs of storing your arms and ammunition at a professional facility.
There is no shortage of stories detailing the theft of firearms from private residences where law-abiding gun owners followed the firearms regulations dutifully, and yet their valuable collection gets stolen following a break-and-enter. The fact of the matter is, no matter how secure you think your friend's or relative's home is, or how safety conscious they are, they cannot guarantee the protection of your firearms collection. Furthermore, they can't guarantee your guns won't fall into the wrong hands.
Do you have questions about transporting and storing your firearms, ammunition, and related gear? We can help. Call us to learn more about our broad range of legal firearms services for private owners and collectors.