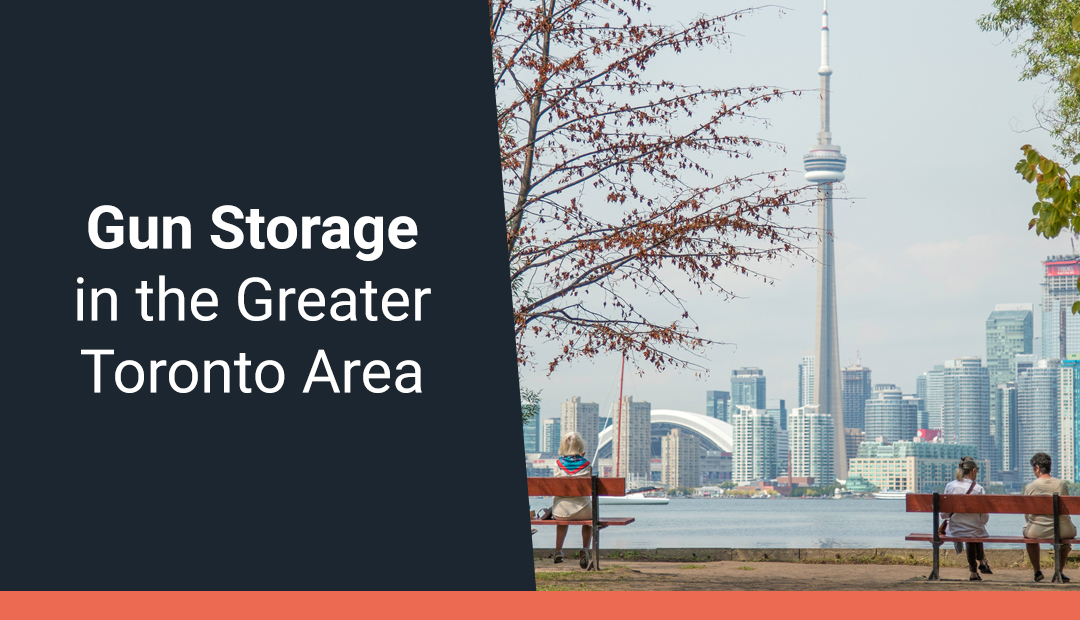 Have you heard the big news about GTA Guns safe storage?
That's right, we at GTA Guns have some great news for those who choose to store their firearms with us at our fully insured and fully secure location in the Greater Toronto Area. Before we get to that, however, you might be wondering why you would want to store your guns with us in the first place. After all, you might prefer to keep your firearms at home or believe that storing them in a more general-purpose facility would better suit your needs. Well, we might have some mixed news on that front…
Storing Your Guns at Home
If you have space in your home, storing your guns at home is always an option. However, there can be some significant drawbacks to this.
To store your firearms safely, you'll need to set up a secure storage option in your home. This could include a firearm safe designed to keep your guns protected from potential thieves and high-humidity environments. Unfortunately, these gun safes can be very expensive, and the cost compounds based on how many firearms you own.
You might be in a situation where your significant other doesn't feel comfortable with firearms being stored in the home. You could be moving into a small space where there isn't room for your collection. Or you might have curious children or grandchildren and want to keep your firearms out of their hands. In such situations, home storage simply isn't ideal.
Places You CANNOT Store Your Firearms
When many people are downsizing their homes, they rely on general storage lockers.
These reasonably-sized lockers are fantastic for storing household items, appliances, supplies, furniture, and old documents. Depending on the owner, they're usually reasonably priced and are incredibly convenient. Sounds like an ideal place to store your firearms, right? Not so fast!
While interpretations of the law can vary, it's generally believed to be illegal to store firearms in general storage lockers in Ontario. Not only that, but you also cannot store any explosives in a storage locker. This includes ammunition of any kind. The rules about gun storage could depend on the specific owner of the storage lockers, of course, but on the whole, it's highly discouraged for understandable reasons.
GTA Guns Safe Storage Is Different
There are many differences between GTA Guns safe storage and general-purpose storage—aside from the fact that it's completely legal to store your firearms with us! However, we think that the main reason to keep your firearms with us is our top-of-the-line security.
Our safe storage facility is monitored 24/7 to prevent theft. We have numerous high-tech security features in place to guarantee that only those with guns stored on the premises can gain access to our facility. While most general storage facilities are protected via decent security measures, they cannot provide the same level of protection that we offer our clients.
Another big difference between our facility and that of general-purpose storage is the environment of the storage facility. General-purpose storage facilities usually keep the environment at reasonably low humidity and temperature, but that isn't always guaranteed. Because GTA Guns is entirely focused on providing the best possible gun storage solution, our facility is always kept at an optimal temperature and humidity for long-term firearm storage. This ensures that there's no possibility of mould or rust developing inside your firearms while they're being stored.
Finally, most general storage solutions often can't offer complete insurance coverage for the items you're storing in their lockers. But with GTA Guns safe storage, our facility is fully insured. Should the worst ever happen, you'll be fully covered!
Occasional Access Storage
If you're looking for long-term or short-term storage of your firearms, but don't regularly need possession of them, then our classic safe storage is your best solution.
In this case, you simply need to call ahead to gain access to your storage locker. We figure out the best time for pick-up and drop-off, you stop by our Newmarket storage location, and that's it!
Automated Self-Storage
So, what's the big news at GTA Guns? It's our new Automated Self-Storage option! This is our newest storage option and is perfect for those who regularly need access to their firearms.
With automated self-storage, you can pick up your firearms whenever you want, without needing to make an appointment—you don't even need to call ahead! We offer two sizes of storage: a long locker (15″ wide, 18″ deep, and 72″ high with 2 top shelves) or a pistol locker (12″x12″x18″).
We'll provide you with security protocols that allow you to pass through two electronic security devices and one mechanical security device at our secure storage location in Newmarket. You can then access or deposit your firearms at your leisure. The high-tech security will ensure that the only one who can gain access to your guns is YOU.
No matter which option you choose, occasional or automated storage, you can be assured that GTA Guns is taking outstanding care of your firearms while they're in our care! If you'd like to learn more about GTA Guns safe storage, our online firearm auctions, or any of our other services, please feel free to contact us.