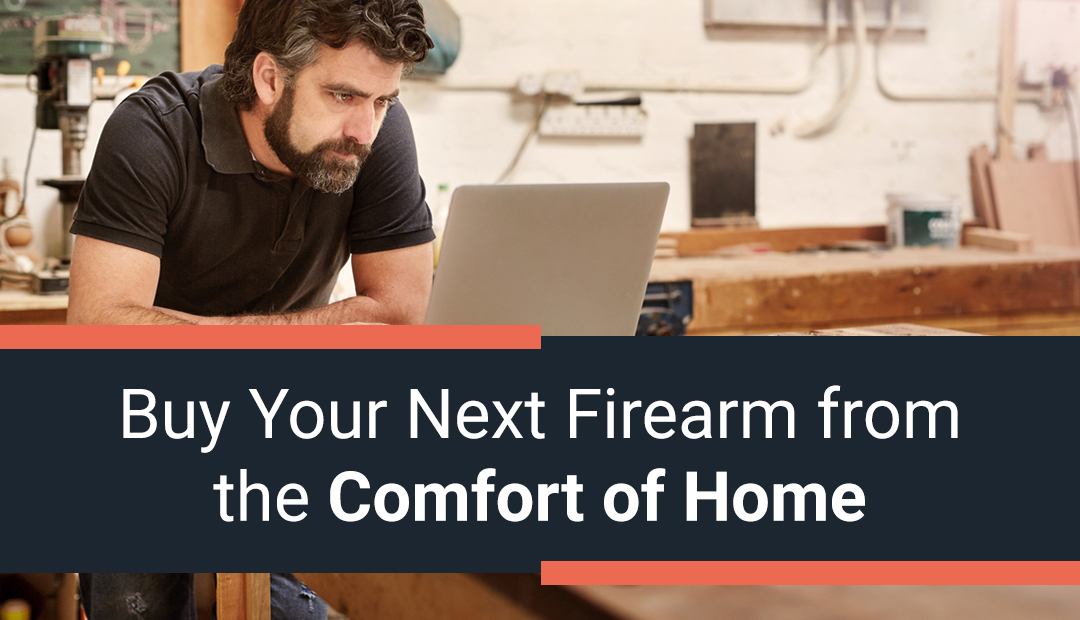 Have you been spending record amounts of time on the internet lately?
That's understandable! The internet has been a lifeline for many of us for the last few months. It's enabled us to remain in contact with each other, keeping us from going stir crazy in our homes. We've been able to reach out to the world in the comfort of our homes, a lifesaver during COVID-19.
With firearm stores' physical locations closed across the country, gun collectors have started to look for alternative methods to add pieces to their collections. And, of course, they've discovered that GTA Guns offers the most convenient, user-friendly way to purchase firearms during this pandemic.
Our Auctions are Fully Virtual
A few years ago, we used to hold our auctions in a physical location. Anyone from around North America could bid for firearms and firearm accessories online, but the final event was a traditional auction. But as the auctions continued, we noticed that the online portion was much more popular than the in-person portion of the auctions. People loved being able to bid on the firearms from their homes!
So, we took a risk. We decided to throw out our already-existing business model and fully embrace the digital side of things. Our auctions moved entirely online, and guess what? They became more successful than ever!
We count ourselves fortunate to have made the jump to online auctions years before COVID-19 hit. Our online infrastructure was securely in place when we needed it the most. While many gun stores and other retailers are trying to boost their online offerings, we already have a well-oiled digital commerce machine in place.
How It Works
If you've ever used an auction site like eBay, you probably know what to expect.
Unlike an online store where you can purchase an item outright, you must bid on firearms in our auctions. It's done entirely online by visiting our auction page. Once you've bid on an item, we'll keep an eye on it for you, informing you if anyone outbids you. At that point, you can choose to raise your bid or look at another item.
Keep in mind that the bidding can get very competitive on the last day of the auction, but that's part of the fun. There's nothing better than strategically making bids, trying to outsmart others who are watching the item. And you certainly can't beat the feeling of winning!
Quality Control
A concern that some firearm collectors have about purchasing used guns is that they can't be sure of their condition. Rest assured, that isn't a problem with GTA Guns auctions.
First, we've put every firearm that we sell through our proprietary GUNCHECK™ or CYCLECHECK™ programs. We check every aspect of the gun to ensure that it's functioning correctly and that there will be an accurate description of its condition on the listing. We also take high-resolution photos of the firearm, inside and out, to put on the listing page so you can see precisely what you're bidding on.
Another way that we protect buyers is through our unique guarantees. If you receive your firearm and it isn't working for any reason, you can ship it back to us (at our expense), and we'll repair it free of charge to fully-working condition (30-day max). If your firearm arrives and isn't quite what you expected, you can contact us and we'll put it back up for our next GTA Guns auction without any buyer's fees (30-day max, hammer price $3,000+).
Whether you're searching for firearms to add to your collection or you're looking for a fun and unique experience that you can have right in your own home, GTA Guns auctions are for you! And if you're wanting to earn some money, we would be happy to sell your firearms for you. It's one of the best ways to get money fast, without having to settle for lowball offers.
If you'd like to learn more about GTA Guns auctions, or any of our other services, please feel free to contact us.