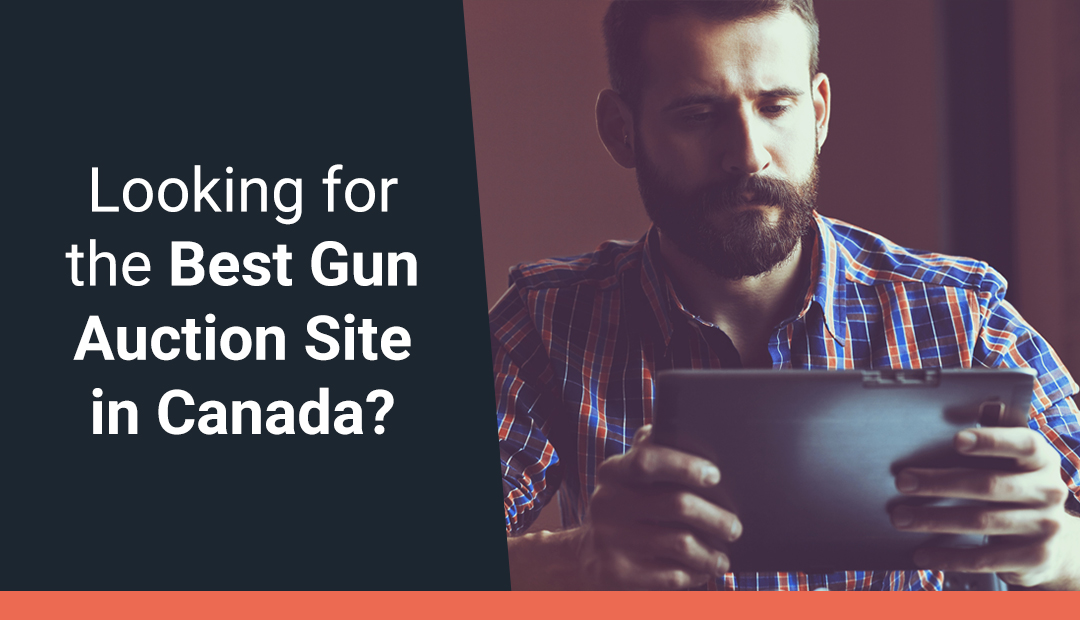 What makes GTA Guns different from anyone else in Canada?
Whenever someone goes to a new business, they are always wondering the same thing, "What makes your company different from the others?"
For some businesses, their products set them apart. For others, it's the customer service. So, what makes us different? How do we fetch prices averaging 22% higher for our sellers?
We can break it down into several different reasons:
Making Our Customers Happy
For us, customer service is paramount. If our buyers and sellers don't walk away from GTA Guns happy, then we simply haven't done our jobs.
Buying and selling firearms is a very particular industry, and not many people specialize in it. One of the ways that we separate ourselves from gun stores and private sales is by providing our customers with higher-quality information about items on sale.
Why is this important? Buyers need to be sure that the merchandise they're bidding on is in perfect working order. If they're asking themselves, "Am I buying someone else's problem," then they aren't going to bid very high in our auctions. But when they are sure that the item they're bidding on is exactly what they expect it to be, they're going to bid whatever they need to get that firearm into their collection!
GUNCHECK and CYCLECHECK
Let's talk about how we provide this accurate and high quality information!
The absolute last thing we want is to list anything but the best items on the auction site. That's why our gunsmiths physically inspect every firearm to ensure functional, as well as furnish a second opinion. It's like having a master mechanic inspect a used car you are thinking of buying. We call these proprietary systems GUNCHECK™and CYCLECHECK™.
With GUNCHECK™, our gunsmiths inspect the firearms inside and out, determining their exact condition. While we're at it, we take high-resolution photos of the item so buyers will be able to see exactly what they're bidding on (more on this in a bit). All of this detailed information goes up on the item's auction page.
And if you're looking to purchase a semi-automatic firearm, you might be concerned about misfires. After all, semi-automatics are the most prone to malfunctions. To set your minds at ease, we put every semi-automatic firearm through our CYCLECHECK™system by test firing them and posting the resulting videos on the auction site. You will be able to see for yourself that each firearm is in perfect working order!
Photos Galore!
Many of our competitors (gun stored, private sales, other auctions) only provide buyers with the bare minimum when it comes to photos. There are maybe one or two images up for their long-gun items, and sometimes at a low resolution. Not so with GTA Guns.
For every one of our sale items, we take 9 high-resolution exterior photos that go up on the listing page. That way, buyers can inspect the fine details of the firearm, just as if they were holding it themselves. But we go beyond even that with our fiber optic pictures of the bore of the barrel.
The very first thing that a used-gun buyer wants to do is look down the bore of their new purchase. To an experienced gun enthusiast, its condition speaks volumes, including how well the firearm was maintained and how much use it had. Think of it like a service report and odometer reading on a used car!
With these internal and external photos, buyers will have clear and unbiased information about the condition of each firearm. Over the years, we've proven that our descriptions are comprehensive and trustworthy to buyers all over North America!
Guarantees On All Fronts
In the event of you putting in the winning bid for a firearm, but are unhappy with purchase, we have you covered!
GTA Guns offers unparalleled satisfaction guarantees to our buyers. If a firearm is delivered to you in non-working order or damaged in any way, you can send it back to us (we'll pay) and we will repair it free of charge with our apologies (30-day max).
And if you receive your firearm in working condition, but it isn't quite what you expected, we have you covered here too. Send it back to us and we will relish the item on our next GTA Guns auction without any sellers' fees. (30-day max, hammer price $3,000+).
At GTA Guns, it's important to us that no one beats us when it comes to customer satisfaction! As we facilitate sales between buyers and sellers, our reputation is absolutely essential to ensuring that our customers get the best prices possible. This is what it takes to be the best gun auction site in Canada.
If you'd like to learn more about GTA Guns auctions, or any of our other services, please feel free to contact us.