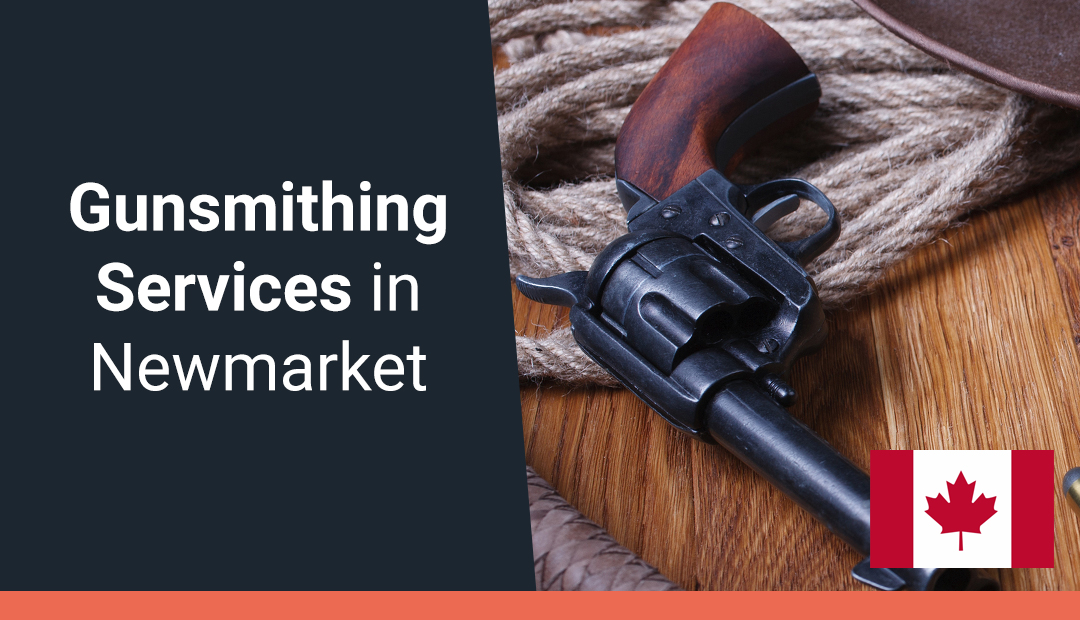 Have any of your firearms ever required maintenance?
Nothing lasts forever. Even if you take excellent care of your firearms, eventually something will go wrong with them. Guns have many moving pieces, and even one small thing being out of alignment can diminish their overall performance.
Then there are times when a firearm might work perfectly, but you want it to have that extra special something. An upgrade can make a fantastic gun even better!
And finally, what about basic day-to-day maintenance? If you want your firearms to last years, you need to regularly make sure that they are rust-free, stored safely, and working properly. Proper gun maintenance not only keeps firearms safe to use when you're hunting or shooting, but also helps to maintain their value.
All of these aspects of firearm maintenance are important, but there is one big problem. Not everyone has the expertise necessary for it. Thankfully, that's where professional gunsmiths come in! And if you're looking for gunsmithing services in Newmarket, then you should come directly to GTA Guns!
Meet David
When it comes to taking care of guns, you want a professional handling your firearms. Let us introduce you to David Battiston!
Not only is David an expert at maintaining, diagnosing, repairing, and upgrading all classes of firearms, but he also has years and years of experience behind him. Starting as an apprentice at Giovanni's Gunshop, David is now GTA Guns' master gunsmith!
Even long before GTA Guns was founded, our team used David's services to maintain their personal firearms. That's how they know David's services are unparalleled in the industry.
But beyond that, GTA Guns has some of the best guarantees in the firearm industry, and our gunsmithing services are no exception. If you are unhappy with any of the work that David performs on your firearms, we 100% guarantee that we will make it right for no extra charge. That's the same kind of guarantee that gives buyers all across North America the confidence to bid on firearms in our gun auctions!
What Kind of Services Are Offered?
We offer a huge variety of gunsmithing services!
Let's say that you want David to do some basic maintenance on your firearms. For rimfire and single-shot shotguns, we charge $50 for a comprehensive cleaning and test fire. For semi-automatic rifles and shotguns, we charge $70. And for magnum rifles and odd calibers, we charge $120. You will be left with a gun that is spotless and fires perfectly!
If you are looking for some upgrades to your firearms, our gunsmithing options are exactly what you've been looking for. For example, jewelling your firearm is often considered purely cosmetic. But in reality, it helps hold oil on the surface and makes parts less susceptible to rust (especially because these tend to be the parts that aren't blued). Bolt jeweling costs $100.
Speaking of bluing, it not only offers protection from rust, but also looks fantastic. We offer two kinds of bluing. Our general bluing services cost $220 (depending on rust and putting), and leave a matte/bead blush finish. You could also go for Bluing+, which costs $250 (depending on rust and pitting) and leaves the finish as cerakote black.
If you need some more extensive work on a firearm, such as stock repair, that will cost you $70+, depending on the extent of the damage. If you need other repairs that are not listed on our Gunsmithing page, it will generally cost around $55 an hour. Please contact us if you have any questions about repairs and how we can help!
Gunsmithing is at the very heart of what we do at GTA Guns. For example, if a firearm is damaged in transit after an auction, the buyer can return it to us and we will repair it for free. That guarantee would not be possible if it wasn't for our gunsmithing services. We are proud to offer the expertise necessary to make sure that everything we sell through our auctions is top quality!
If you have any questions about our gunsmithing services in Newmarket, our online firearm auctions, or anything else we offer, please feel free to contact us today.