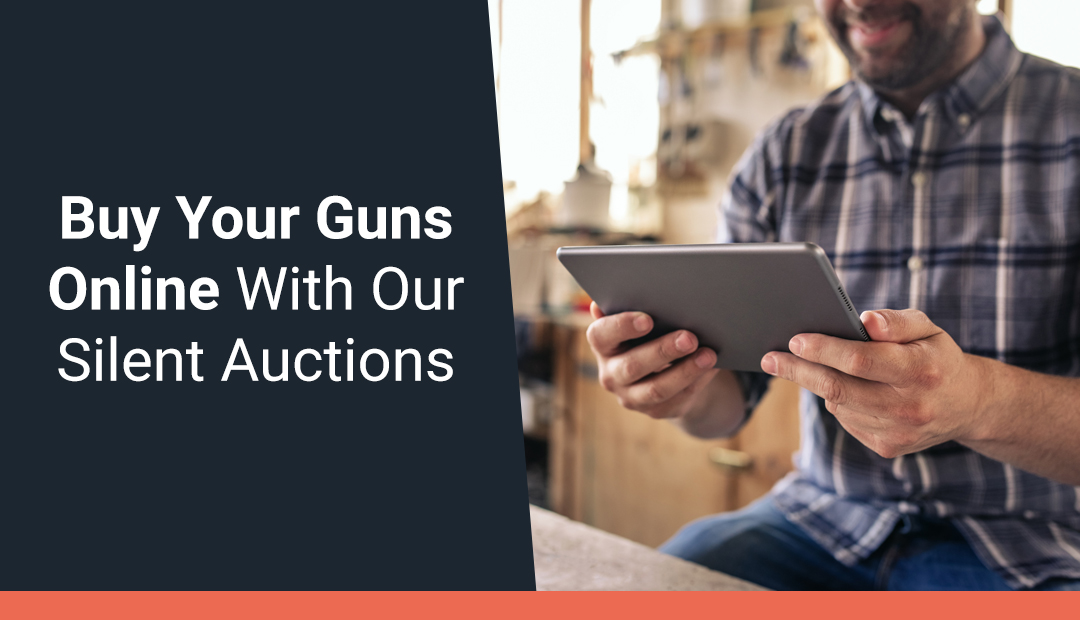 Have you ever bid in a silent auction?
Though GTA Guns is best known for our online auctions, we also have ongoing silent auctions. What's the difference? Well, it all depends on the types of firearms that are listed. If you've been looking for something a little more valuable, our silent auctions might be what you've been looking for!
Regular GTA Guns Auctions
You likely know how our regular auctions work, but here's a breakdown if you're new here.
Our auctions have become known across North America as one of the best ways to purchase firearms online. Each listing page includes high-quality images, detailed information about each gun and its condition, and even videos showing firing cycles for semi-automatic firearms.
The bidding system works as you'd expect from most other auction sites. At the end of the auction period, the winners are contacted, money is exchanged, and the firearms are shipped. In our opinion, GTA Guns auctions are one of the best ways to buy and sell firearms, online or offline!
GTA Guns Silent Auctions
Our silent auctions work a little differently from our bi-monthly online auctions.
The most significant difference is the value of the firearms listed. Only very valuable firearms are considered worthy for our advanced silent auctions. In other words, it needs to have a value above $5,000. Only exclusive items are sold through these auctions, although anyone can bid on them.
If you're looking to sell a particularly valuable firearm, simply contact us to inquire about the silent auction. Together, we'll determine the minimum value that the item will be sold at. That way, you're guaranteed to receive that amount, or it will not be sold.
The process may be somewhat familiar for buyers if you've ever participated in our online auctions in the past. Potential buyers are welcome to inspect the item before bidding by making an appointment with us and coming into our brick-and-mortar location.
The functionality of every item we sell is 100% guaranteed, as we put each item through our proprietary GUNCHECK™ and CYCLECHECK™ verification services. We guarantee authenticity for 30 days following your purchase for a full refund. If you win the silent auction, you'll be charged local taxes, plus a 10% buyer's premium and cost of shipping (if necessary).
When you bid, all you need to do is include your name, email, and bid. We regularly update our silent auctions with new items you can view right on our website. You can also view our past silent auctions where some precious and rare pieces have been sold.
If you are a firearm collector looking for unique items, you'll want to check our silent auction page regularly. Though there are many outstanding pieces sold through our regular auctions, the silent auction is where it's at for those looking for the rarest and most interesting firearms!
And if you have any questions about our silent auctions, regular online firearm auctions, or any other services, please feel free to contact us today!