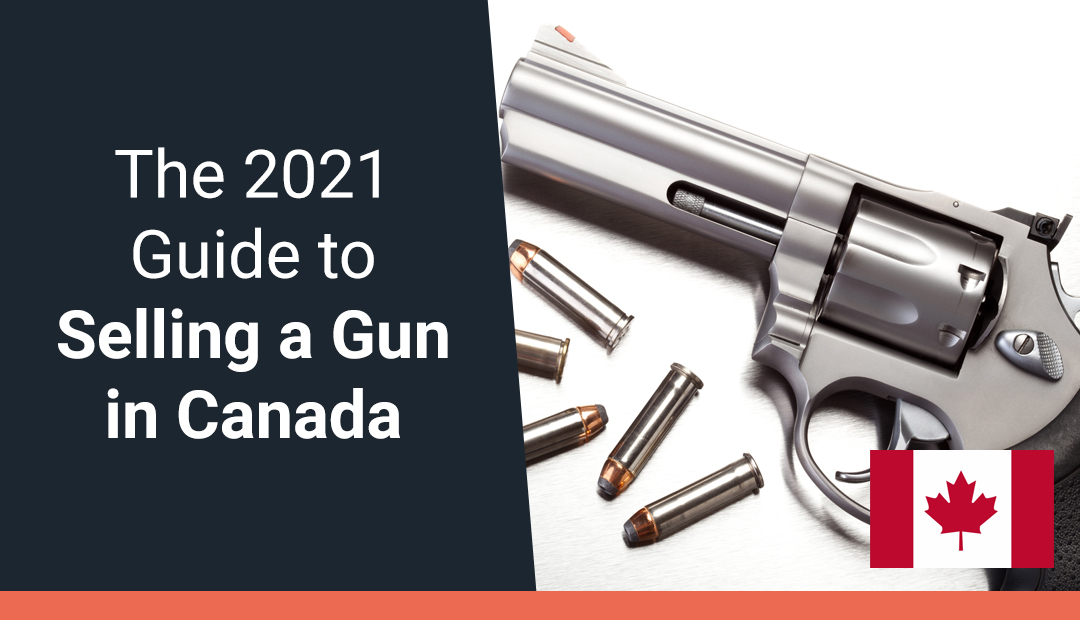 How have things changed for those looking to sell their firearms in Canada in 2021?
Before March of 2020, Canadians had many options when it came to selling pieces from their firearm collection; they could head to a gun store that purchased firearms, they could go online to firearm forums, or they could list them in an online firearm auction—our favourite option!
Now things are a little bit different. Due to the pandemic, you need to consider a few extra things before selling your guns. Here's what you need to know about selling your firearms in 2021:
Firearm Stores
While some might have considered selling their guns at a firearm store to be convenient, this may no longer be in the case in 2021.
First off, selling your firearms to a store would likely result in you getting far less money for your guns than they're worth. Like any business, gun stores need to make a profit, after all. The only way they can earn money is to resell your firearms at a much higher price than they paid for them.
Still, for some, the convenience of just being able to get rid of their guns at a gun store was worth it.
Well, this has certainly changed. Depending on when you're reading this in 2021, your city or town might currently be in a pandemic lockdown. Because of lockdowns across the country, gun stores are often closed. Even if they're open, you still need to follow all COVID-19 safety regulations. Frankly, all of this fuss really takes away from the convenience of gun stores as a means to sell or get rid of unwanted firearms.
Online Forums
One advantage of online firearm forums is that they're never closed, even during a lockdown. However, there are significant drawbacks to utilizing them to sell your firearms.
When selling to a stranger online, you're taking on considerable risk. First, you need to think about your health. It's impossible to know if the person you're meeting follows COVID-19 safety guidelines. If you meet them, there's a chance you could come in contact with COVID-19, and that's something you want to avoid at all costs.
Moreover, there are threats to your physical safety. Consider that you're meeting a complete stranger who wants to purchase your firearms. There's a chance you could be scammed as there is no go-between to take on the risk on your behalf. And if the buyer has counterfeit paperwork, you might be legally liable for what they do with your "former" firearms.
In other words, selling your firearms in 2021 through an online gun forum isn't a safe strategy.
The BEST Way to Sell Your Firearms in 2021!
GTA Guns auctions combine the best of the above two methods of selling your firearms while also providing you with additional safety and security.
We connect you with an audience of over 65,000 gun enthusiasts from across North America, all of who are looking for the next item to add to their collection. All you need to do is drop off your firearms at our brick-and-mortar location, and we take care of the rest. We inspect the firearms with our proprietary GUNCHECK™ and CYCLECHECK™ services to determine the guns' precise condition, inside and out. We then take high-resolution photos of the guns and write detailed descriptions to put up on their auction pages. After that, well, you have a few options.
You can go for the classic "auction" method that can drive the price up as folks get engaged in a bidding war. However, if you want the money much sooner, you could try our "Buy It Now" method. With this, we post your firearm to our website for immediate purchase at a chosen price. We'll leave your listing up for two months, giving interested parties lots of time to decide to buy!
If you don't feel comfortable posting a high-end firearm on our auction site, we have a few alternatives. We offer silent auctions where we establish a minimally acceptable bid. If your firearm doesn't sell after two months, we'll return it to you and only charge a flat fee and performance bonus. If you're dealing with a collector piece, we can help connect you with our contacts in the collector community and negotiate the sale of your firearm. This method can be fantastic if you have something both rare and exceptional!
Finally, if you want money immediately, we can purchase your firearms outright. We don't prefer this method, as you'll likely get less money for it than you would if you listed it in the auction. But if you require cash right away, it can be a suitable option for you.
The best thing about working with GTA Guns to sell your firearms in 2021 is that there's minimal contact necessary. During a pandemic, you want to mitigate all possible risks. With us, all you need to do is drop your firearms off at our location, and we'll take care of the rest! It's an ideal solution to selling your firearms in 2021!
If you have any questions about our firearm auction services, please feel free to contact us today. We're ready to answer all of your questions about GTA Guns auctions and our other services!