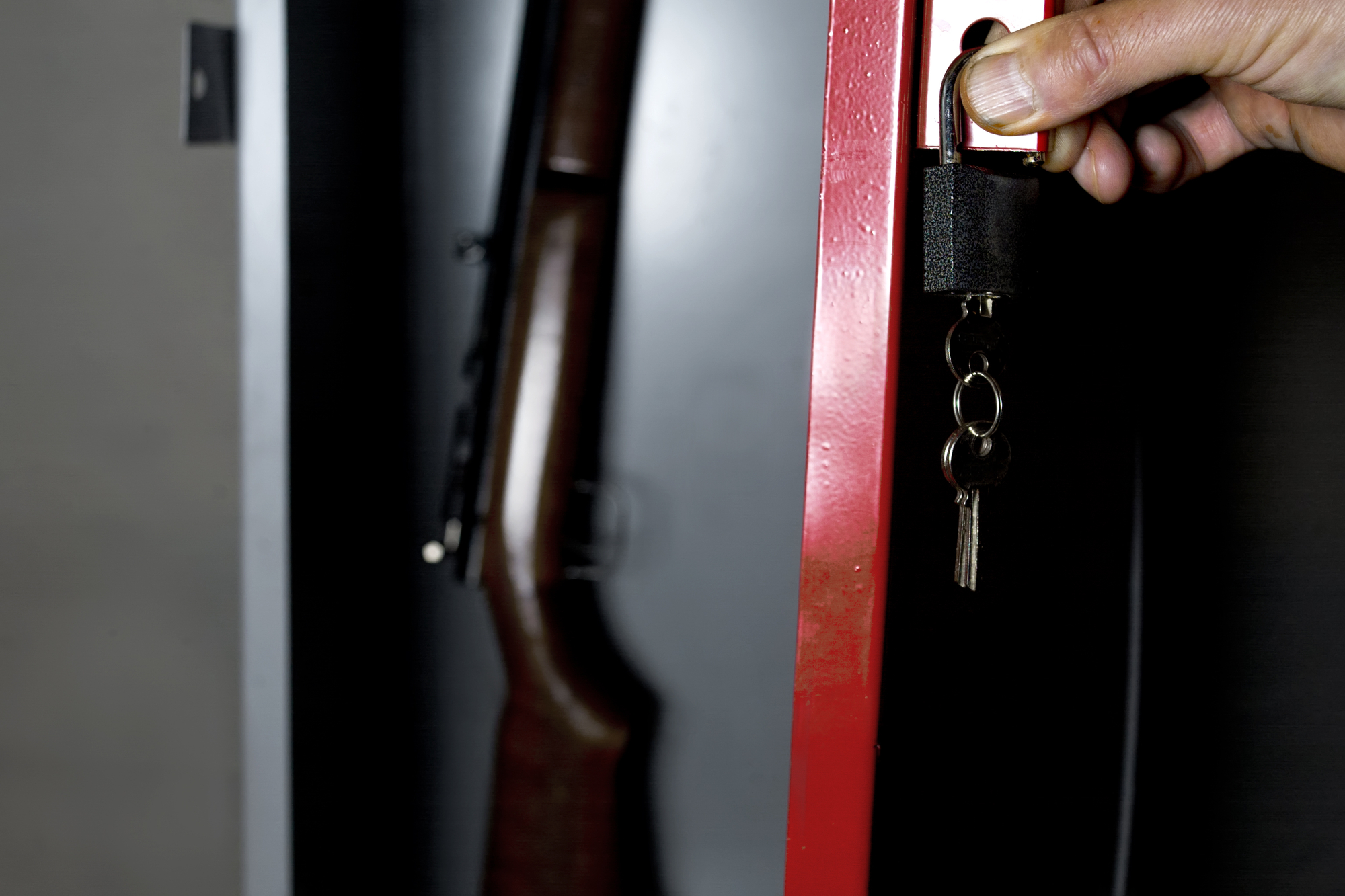 When it comes to storing your guns, you need to select the right storage solution for you. The storage solution you choose directly impacts the safety of you and your family, as well as the security and condition of your firearm collection.
This blog discusses what you should look for when considering where to store your guns. At the end of this blog, you will know where you should keep your firearms: in an at-home gun safe or in professionally-managed gun storage like at GTA Guns & Gear Auctions.
Safety and Security
It is no secret that firearms can be dangerous. You need to select a storage solution that will keep both your guns and your loved ones safe.
Storing your guns under your bed is never a safe option because they can easily be accessed by curious children or criminals. It is also worth noting that it is illegal to store your gun in this fashion.
Gun safes are a secure option for storing your guns at home, but they can also pose some safety risks. If young family members know the code on your safe, they could easily access your firearms. The same goes for family, friends or neighbours.
You need a gun storage solution that offers a great deal of security to protect both your guns and those you love. Higher security is better because it increases safety and decreases the risk of accidents.
Professionally-managed gun storage is a great option for safe and secure gun storage. For example, GTA Guns & Gear Auctions' gun storage has four levels of security, making your guns basically impossible to access by anyone other than you. You can trust that your firearms will never get into the wrong hands, and your collection will be secure.
Climate-Control
If you are a gun collector, you want your guns to be kept in the best possible condition for many years to come. The better your gun's condition, the more valuable it will be. An essential part of maintaining your gun's condition is to keep it in a climate-controlled storage solution. 
Climate controls allow you to keep the storage space at an optimal temperature. You can even control the humidity levels, thus minimizing the risk of environmental damage like rust. 
GTA Guns & Gear Auctions' gun storage is outfitted with climate-control properties. Our professionals will control the climate of your storage to ensure that your guns are kept in optimal environmental conditions.
GTA Guns Safe Gun Storage
At GTA Guns & Gear Auctions, we are firm believers in never storing your firearms at home. Professionally-managed gun storage is much safer and more secure than under your bed or in a gun safe in your closet. Plus, you can trust that your guns will be in great condition; our gun storage is climate-controlled, so you can trust that we will always keep your guns at the optimal temperature and humidity levels. 
Reach out to us today to learn more about storing your guns at our safe gun storage in the Greater Toronto Area.