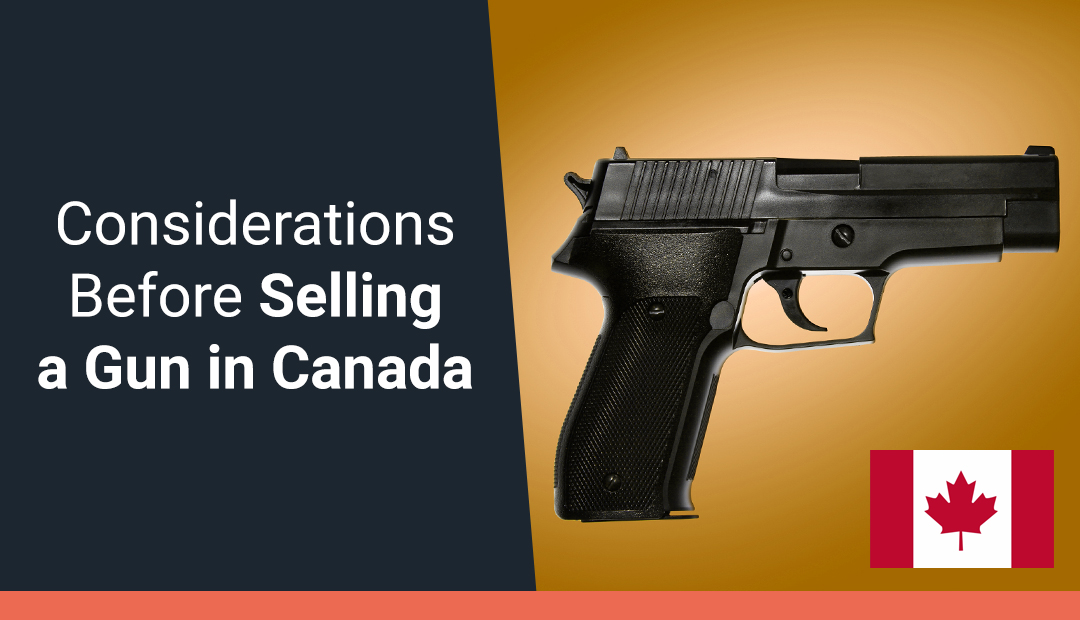 Are you thinking about selling any of your firearms to prepare for the upcoming spring and summer?
There are several reasons you might want to sell a firearm, or possibly multiple firearms if you have a collection. You could be downsizing to a smaller space and won't have room for your firearms anymore. Maybe you want to earn a little bit of extra money for a spring or summer trip. Or perhaps you're simply looking to sell your old firearms so you can buy new ones!
Whatever your reason, selling your firearms through GTA Guns auctions simply makes the most sense. You'll earn the most money possible, not have to deal with any paperwork, and you'll be covered by the best guarantees in the biz. If you're selling your firearms in Canada, doing it through GTA Guns is the best choice!
Other Selling Options
Before we tell you why selling your firearms through GTA Guns is a great idea, let's talk about some of your other selling options.
The most obvious option for selling your guns would be to head to a firearm store that purchases used guns. On one hand, this would seem to be the best way to sell your firearms, but there are many drawbacks to firearm stores. First off, you likely will NOT get top dollar. Since the store will be reselling your old firearms, they can't exactly buy them from you for the same price. Chances are you'll get lowballed, as that's how these stores make their money. Also, you'll need to comply with all of the COVID-19 restrictions, including mask-wearing, social distancing, and other irritating current realities of heading to in-person stores.
So, you turn to the internet and firearm forums to try to sell your guns. While this could get you higher prices for your firearms, it also invites high levels of risk. Many people get scammed online every day when trying to buy or sell firearms. You also have no idea who you're really selling your guns to. If they were to scam you, you'd lose out on your guns AND your money—and that's the best-case scenario. Meeting with strangers during COVID-19 can be risky enough, but doing it when guns are involved is an entirely different level of danger.
GTA Guns Auctions
Here's the beauty of GTA Guns auctions from our sellers' perspective…
To begin with, there is little to no in-person contact. You drop your firearms off at our brick-and-mortar location, and that's it! You don't need to meet with potential buyers at all. Once we have your firearms, we put them through our proprietary GUNCHECK™ and CYCLECHECK™ systems to ensure their condition, both inside and outside. We take care of all back-and-forth with buyers, including doing the paperwork to transfer the guns. This virtual approach is the perfect way to sell your firearms during the pandemic.
Second, we accept ALL the risks. When your firearms are sold, we send you the money, and that's the end of your part in the sale. If the firearms were to be damaged during shipping, or the buyer claims that something is wrong with them, that isn't your responsibility, it's ours. If the seller gets a firearm that's been damaged, they can return it to us for free, and we'll repair it (30-day max). If they don't want the purchased firearm for any other reason, we'll relist it for them for no sellers' fees (30-day max, +$3,000 hammer price). Either way, you have nothing to do with it. Your part in the sale is over!
Your only job in our auctions is to monitor how your items are doing. Our clients often tell us how exciting it is to watch a bidding war spring up on one of their items. You just sit back and wait for the money to come in, instead of worrying about transferring the guns to buyers or taking detailed photos to post online.
Selling your firearms in Canada can be a bit of a hassle, especially right now with the ongoing pandemic. But GTA Guns makes it easy. You just give us your firearms, and then we take the photos, write the descriptions, create the items' pages, and take care of the paperwork. Our zero-headaches approach is one of the reasons why we're trusted by buyers and sellers across North America!
If you'd like to see our exceptional customer service first-hand and learn how easy it is to sell your firearms, contact us today. And if you have any questions about GTA Guns auctions and our other services, we'd be delighted to answer ASAP!