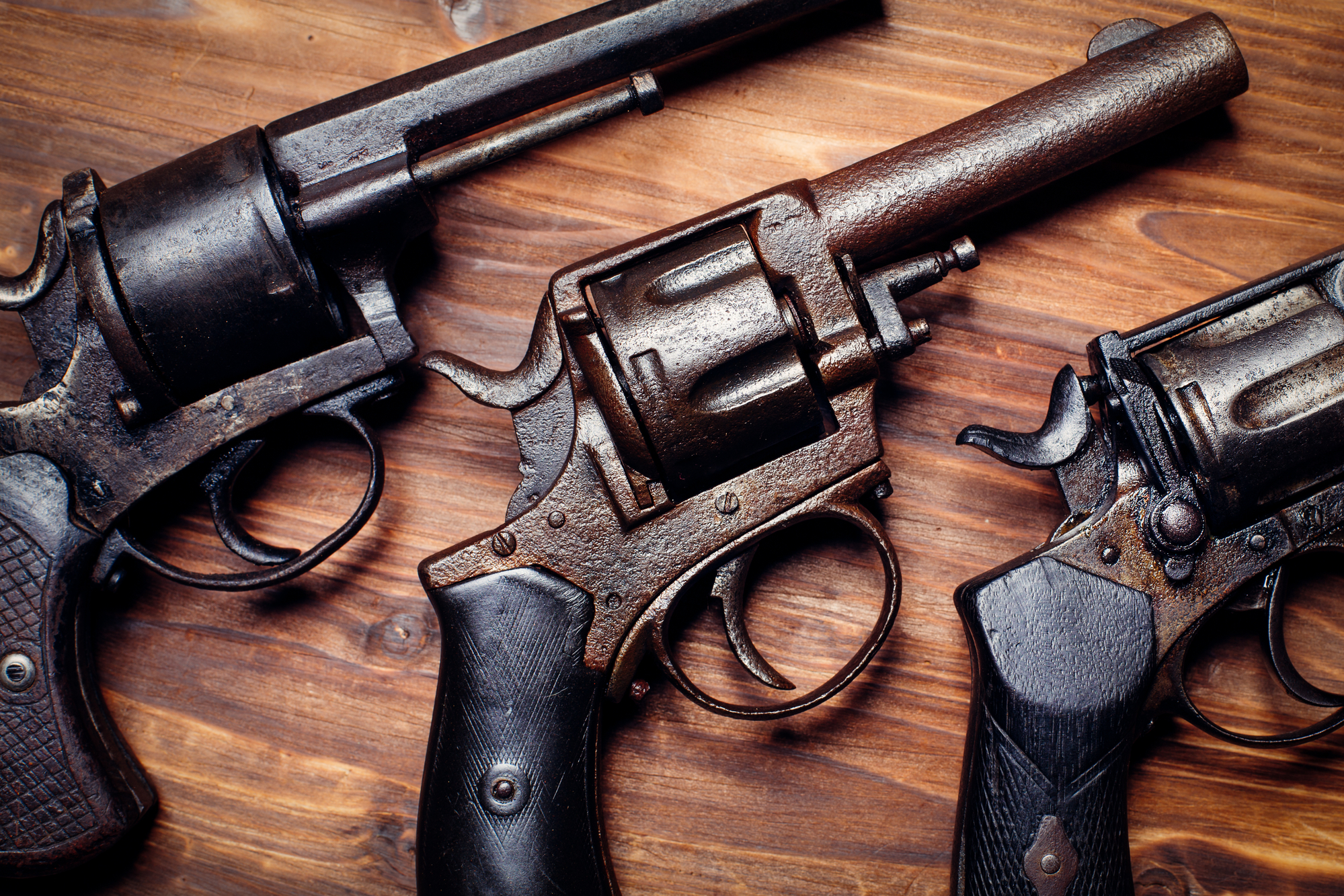 Do you have a firearm you no longer need?  Have you downsized and no longer have space to store one safely?  Have you inherited one you don't want? Would you like to earn money from your firearm? If so, you are probably anxious about how to dispose of or sell your unwanted firearm legally.  
You're not alone.  Many people feel overwhelmed trying to legally and safely dispose of their firearms.   They dread the forms and registrations and worry about liability, especially if their buyer obtains their firearm fraudulently to use in a crime.
Options for Disposal
One option is to surrender your firearm to the police.  If you do this, make sure you have notified them ahead of time.  Also, don't take it to the police station yourself; they will come and pick it up from you.  This is a simple option but you do miss out on the opportunity to earn money.
You can find a museum, individual, or business to donate to. You will need to ensure the receiver is appropriately licenced for your specific type of firearm, and arrange safe transport for delivery. You can export it to a country that allows it with an Authorization to Transport (ATT).  This can be quite complicated and stressful, and, again, you lose an opportunity to receive money for your piece.
Permanent deactivation by a gunsmith so it no longer classifies as a firearm is another possibility.  Deactivation must follow Canadian Firearms Registry guidelines and a Notice of Deactivation to be completed. If you do choose this, our expert gunsmith can help.
To earn some money, you can sell your firearm to a licenced person or entity. Some firearms are valuable, so selling your piece may be lucrative, but there are some considerations.
How GTA Gun Auctions Can Help with Sales
You could take your gun to a firearms store, but they tend to offer lowered prices, to resell more easily for profits. GTA Gun Auctions, on the other hand, can help you earn top value while eliminating the risks and hassles on your end.
We get you the best price because we provide security and confidence for the buyer. We conduct professional pre-sale examinations of firearms and ensure they are fully operational, guaranteeing satisfaction for items over $3,000. Confident buyers pay more. Also, we have thousands of contacts across North America to draw higher bidding and push prices upwards.  
The biggest advantage of letting us handle your firearm sale, though, is that we make everything simple, taking on all risk and responsibility.  We are insured, have secure processes, and handle the paperwork and legal requirements, so you don't need to worry. 
Just drop off your firearm or arrange a pick-up at least 30 days before the online auction. We offer free, safe gun storage while your item awaits auction.  We will add it to our auction, find you the highest bidder, collect the money, plus ensure the buyer is licenced.  If your firearm is valued at more than $5,000, it may qualify for the silent auction. If so, we decide on a minimum bid with you, post the item and invite over 65,000 potential buyers to bid. 
We even safely and securely ship firearms to winning bidders.  You get paid within six business days after sale.
Is There an Alternative to Disposal?
Do you want to keep your firearm, but think you need to dispose of it because you have no room or are travelling for an extended time?  You may not need to. We have safe gun storage options, so you can keep your firearm and retrieve it as needed.
Keep it Simple and Let Us Help
The RCMP and Government of Canada have more details on firearm requirements, but we simplify selling, navigating new legal requirements as they arise.