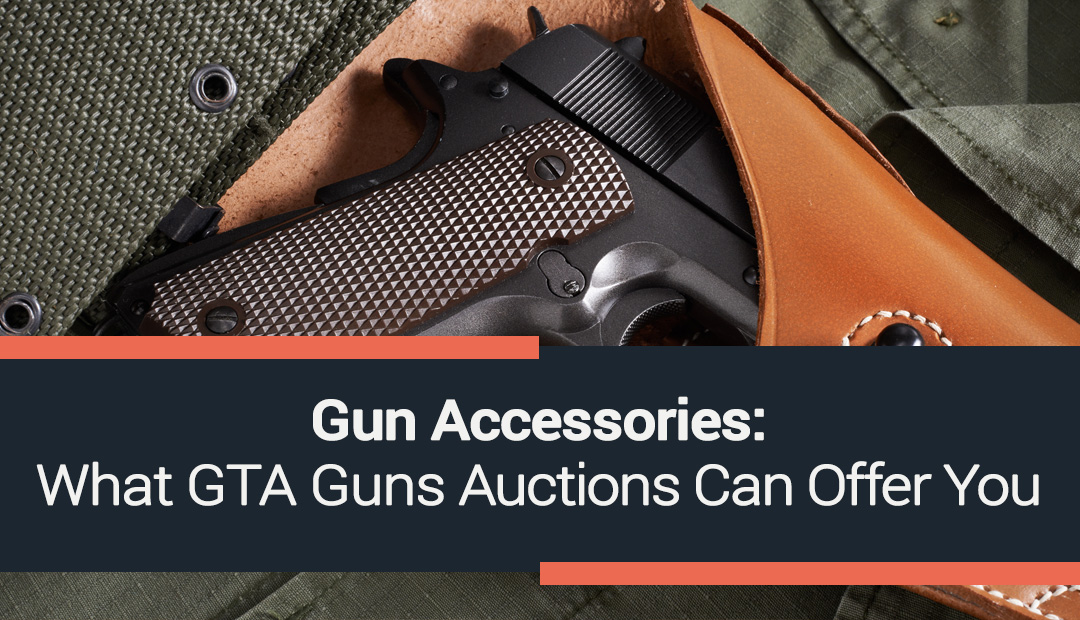 Did you know that here at GTA Guns we auction off more than just firearms?
That's right, all our auctions also include an assortment of firearm-related accessories and equipment. At our auctions, you can both buy and sell items such as scopes, sights, grips, holsters, and ammo. We also auction off other items that might be of interest to firearms enthusiasts, like compound bows and accessories, in addition to hunting and camping knives.
Of course, we treat each and every one of these accessories with the same care we treat your firearms.
If you're looking to sell any of these sorts of gun-related items through our auctions, you're likely to get much more money, rather than trying to find private buyers on your own. Trying to sell your own firearms and accessories by yourself can be incredibly difficult. There are the worries about being scammed, getting low-balled by buyers, and the joys of having to transfer the license yourself.
With GTA Guns, none of that is an issue. From the minute our auction goes live, all of the items are available to be bid on online by a huge pool of buyers. Our auctions are "attended" by collectors from all over Canada and the US, enthusiastically on the search for the perfect firearm or accessory. We even take care of all of the details of the sale! When your item is sold, we then take care of all the paperwork and even transport the item to the buyer! All you have to do is wait for your cash transfer.
So, if you are looking to clean up some clutter and get rid of some of your unused guns or gun accessories, GTA Guns auction is the best choice! Since the day we opened our doors, we have worked tirelessly to build a reputation among gun owners that we could be proud of. We take all of the risks out of selling your own firearms. From the appraisal period to the transportation and storing of the firearms, we strive to make the process of auctioning a gun or accessory as stress-free as possible.
If you'd like to learn more about GTA Guns auctions, or any of our other services,  call us today! We'd be happy to answer any and all of your questions.